Previous Page
General Info
COVID-19: OPEN PORT
See Biosecurity for details of the latest yachting protocols.
Description:
A new marina opened here in August 2018 with first-class facilities, as well as offering good protection. It is close to the town centre and there is a supermarket within walking distance.
Entrance Notes and Cautions:
For the new visitor to Morocco, Tangier can be a bit of a shock. Children beg for money, and 'Official' guides pester everywhere. In these respects, Tangier is untypical of other places in Morocco. However, it is an interesting and lively place to visit with a beautiful Medina. The hassle is tolerable, especially if you arrange a Moroccan companion or hire a (professional) guide.
Note that on the approach to Tangier, navigation marks are routinely off station or missing.
Position:
35° 46.55'N, 05° 47.41'W (marina entrance)
Clearance
Image: Google, DigitalGlobe – the arrivals pontoon can easily be seen to port just inside the entrance.
For full details on clearing into and out of Morocco, see Noonsite's Morocco Formalities.
On arrival, berth on the arrivals pontoon to the left on entering the marina. The pontoon is higher than a normal pontoon so fenders should be adjusted accordingly.
Customs and Immigration are located in the marina office building and it's likely officials will come on board. They will probably ask if you have a drone, a speargun, firearms or flares.
The formalities are very efficient and can take as little as 15 minutes to complete.
On departure berth at the arrival pontoon and then clear out with the authorities.
Last updated: August 2019
Related Businesses
Port Authority – Tangier

Address: Tangier, Atlantic coast, Morocco,
Docking
Marina photo from SV Taipan taken in September 2018.
Marina:
On approach to the port continue past the old commercial dock and bear left after entering the marina (see right) onto the raised arrival pontoon. The port staff will normally be there to take your lines, although bear in mind they are not particularly experienced so double-check everything.
The marina is sheltered and cruisers report security as excellent and rates very reasonable (which include water and electricity). Facilities are basic. It helps if you speak a little French. See feedback in user comments.
There are almost no finger berths here so berthing can be awkward if asked to move from the alongside arrivals pontoon.
This is a good base for inland travel, as are the marinas further east at Marina Smir or south at Rabat.
Last updated: August 2019
Related Businesses
Port Authority – Tangier

Address: Tangier, Atlantic coast, Morocco,

Tanja Bay Marina

Address: Tanja Bay Marina International, Avenue Mohammed VI, Tanger, Atlantic coast, Morocco, 9000

Mediterranean mooring to over 200 berths accommodating boats from 7 to 90m. A concrete dock for mega-yachts to 80m. Basic facilities with friendly staff and... Read More
Courtesy Flag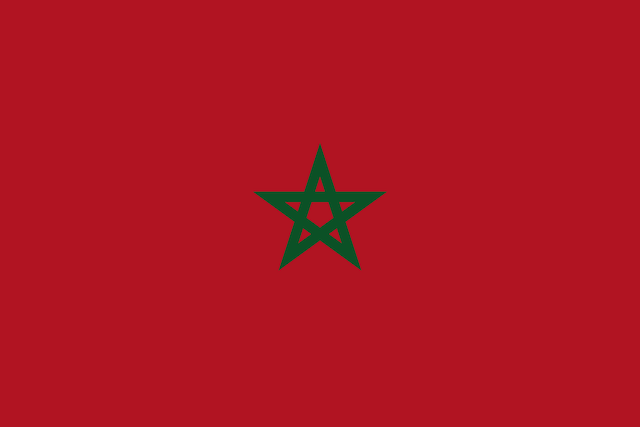 YachtFlags.com offers a discount to Noonsite members.
YachtFlags.com provides high quality courtesy flags that are manufactured in durable Knitted Polyester fabric. Knitted so that the fabric itself does not deteriorate in the constant movement that marine flags are usually exposed to, and polyester so that the flag does not weaken in the strong UV-light usually found in the main sailing areas of the world.
Use the coupon code NOONSITE_5A2B when checking out to get 10% off today.
Buy Now On YachtFlags.com
Places