Previous Page
General Info
This capital city of Morocco lies about 125 NM south of Tangier on the Bouregreg River. Its clean, wide streets presenting a very different atmosphere to other Moroccan cities. Even so, there is plenty of atmosphere to be found in the old part of the city, in the Medina, and the Kasbah.
Rabat has the Bouregreg marina, one of the two marinas on the Atlantic coast. It is a secure place to leave your boat and explore Morocco. If going by train, use Salé station, it is much closer than Rabat.
This port will close if there is a strong NW swell (more than 2 metres). Research the weather outlook carefully as not only can it be frustrating not being able to enter, it's even more frustrating being trapped inside the marina unable to leave.
This website www.windguru.cz has the swell forecast for Rabat.
Mohammedia is the closest alternative and is open in all weather conditions (however it probably is the most expensive port on this coast).
NOTE: Rabat is on London time except, it appears, during Ramadan when it appears they drop back to UTC.
Entering the Port
Clearance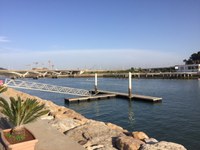 For full details on clearing into and out of Morocco see noonsite's Morocco Formalities.
Clearance both in and out is carried out at the marina's "police" dock/fuel dock in front of the police and customs office on the starboard side as you enter the marina. Procedures are straightforward, and generally, take about an hour. Customs may use a sniffer dog to inspect the boat.
Both Customs and Immigration are available 24hrs.
Last updated: November 2018
Docking
Rabat´s once busy port has suffered from the silting of the Bouregreg River,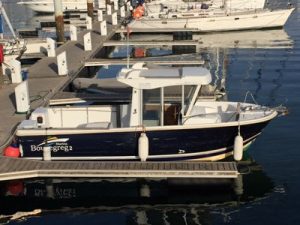 however long-term dredging has improved the situation here (for the time being).
Top photos courtesy of Maria Wadsworth, bottom photo courtesy of SY Midushi.
Bouregreg Marina
The marina, which was opened in March 2008, lies on the northern side of the city at Sale. There is complete shelter here.
Beware of the strong current in the river and the low bridge just beyond the marina entrance. Entering at slack water might be advisable. Cruisers visiting the marina have reported seeing no less than 3 metres in the channel.
Last updated:  October 2018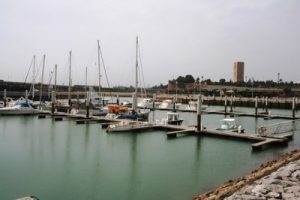 Places
Atlantic Coast (Morocco), Morocco, Rabat