Previous Page
General Info
Cedros Island is situated off Mexico's western coast. This region is the real Baja, not a regular tourist destination; with honest, authentic and resilient people who adopted Cedros island as their home and have been living from their abundant ocean resources for generations.
Its principal industry is the export of salt, and because of this Cedros' port ranks as Mexico's third-largest, carrying over 7 million metric tons of salt per year. The population is reported as being somewhere between 1500-5,000 persons as there are many seasonal residents, such as relatives moving in and out, visiting in summer, and those who come for the fishing season to work.
There are two main towns on Cedros Island, El Morro, and Cedros Town. The former is at the southernmost point of the island, where the employees of the salt company live in housing and infrastructure provided by the company. Cedros Town is about four times bigger; most of the inhabitants are fishermen, service providers and small business owners.
The San Benitos Islands are situated about 25.7 kms (16 miles) west of Cedros Island and are a great destination for wildlife watching, hiking and snorkelling. Cruisers like these islands to the Galapagos with very friendly fishermen and amazing wildlife. See reports adjacent with further details.
Position: 28° 05.63'N, 115° 10.93'W (Cedros town harbour)
Clearance
You will need to officially clear into Mexico at Ensenada before stopping at Isla Cedros harbour as you cannot clear Immigration and obtain a Tourist Permit here. (Note: Cedros harbour is listed in some books as a port of entry as there are indeed two immigration officials based here. Whilst they can do the appropriate paperwork, there is no bank on the island at which you can pay for the tourist permit and therefore immediate departure for another port of entry would be required in order to avoid a fine.)
Visiting yachts will need to check in with the Port Captain, come alongside the dock where the Port Captain offices are located.
Make sure you have your valid Mexican tourist permit, and your fishing permit (if you plan to fish) before stopping here.
Last updated: February 2012.
Docking
There are no facilities or moorings for yachts here. Anchor off Cedros Town after checking in. El Morro town, 8.4 kms (five miles) south, is where salt is offloaded and the main docks are situated.
With advance notice, Cedros Outdoor Adventures can help to pre-arrange docking and landing on the island.
Cedros town has a recently paved main street leading from the harbour. The fishing co-op runs a cannery, a couple of small grocery stores (beer and liquor, limited selection of foods, mostly dried and canned, with produce and ice especially hard to come by), a couple of cafes and two restaurants. El Marino and La Pacenita serve breakfasts, good Mexican food and seafood in the local styles. There are also taco stands, burritos, and hotdogs on vending cars at night. Food, snacks, beer and liquor can be purchased in local stores.
The island also has two churches, a pharmacy, an airport serving various destinations in Baja California and a new hotel with internet service and hot showers.
Last updated: February 2012.
Courtesy Flag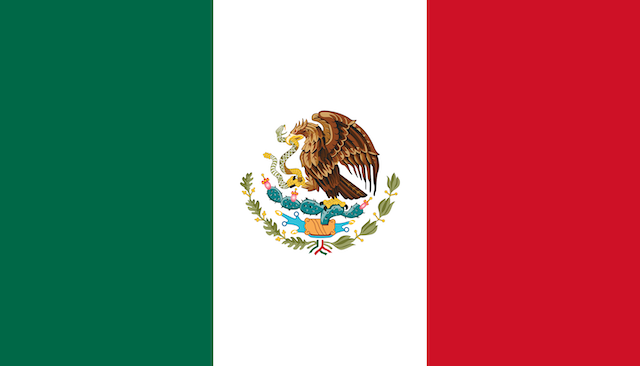 YachtFlags.com offers a discount to Noonsite members.
YachtFlags.com provides high quality courtesy flags that are manufactured in durable Knitted Polyester fabric. Knitted so that the fabric itself does not deteriorate in the constant movement that marine flags are usually exposed to, and polyester so that the flag does not weaken in the strong UV-light usually found in the main sailing areas of the world.
Use the coupon code NOONSITE_5A2B when checking out to get 10% off today.
Buy Now On YachtFlags.com
Places