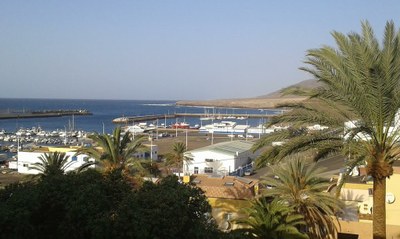 Description:
This is a lively tourist destination on the southwestern corner of the island. It has great sandy beaches.
Owned by Puertos Canarios, this is a government-run port – https://puertoscanarios.es/

This port is well protected from southerly winds.
Entrance Notes and Cautions:
You must pre-book a berth via the Puerto Canarios website, or download their App to do the same. If you don't pre-book, you won't officially be allowed into the harbor. Yachts have already been turned away here (2022) for not booking in advance.
Go to Yachting Essentials for more details on how to book a berth, and be sure to call or e-mail prior to arrival to re-confirm your booking.
Telephone: +34 828 181 146
E-mail: [email protected]
Position:
28° 03'02″N, 14° 21'56″W (harbour entrance)
Last updated: October 2022
Read and Post Related Comments
If you have information for this section, or feedback on businesses used, please let us know at [email protected]. We also welcome new information about businesses you have used (see Related Businesses).