Previous Page
General Info
Description:
Palawan is a beautiful, underdeveloped island lying west of the Visayas. This long, narrow island is fringed with white sandy beaches and there is a rich diversity of wildlife in the mountainous jungle which covers this most attractive destination.
Puerto Princesa lies approximately in the middle of the east coast.
Position:
09°45.94'N, 118°43.89'E (Albancia YC).
Clearance
For full details on clearing into and out of the country see Philippines Formalities.
Immigration is situated on Rizal Ave, near but opposite the airport, on the second floor of a bright green three (3) story building along the main road, right-hand side towards the airport – small signpost on the second-floor balcony, entry is around back. Some of the tricycles cabbies know where it is and is only a short trike ride from AYC.
Customs is located opposite the Pilot Elementary school just off Manola Street, in another anonymous house. The tricycle cabbies mostly know where it is. The officials are all very helpful. Customs is responsible for local regional clearance only and do not always expect private yachts to clear with them, but it proves useful if flying out of the country and then back again.
See the AYC website for useful details including photos of the buildings to be visited.
Last updated: October 2017
Related Businesses
Customs office – Puerto Princesa

Address: off Manalo Street, Puerto Princesa, Philippines,

Immigration office – Puerto Princesa

Address: Rizal Ave, Puerto Princesa, Philippines,
Docking
Puerta Princesa bay contains the small but very helpful Abanico yacht club, located in the NE corner of the harbour. Look out for the blue roof. They monitor VHF channel 72 and can be reached by phone (see their listing below) and the YC will send out a dinghy to guide you in as there are unmarked reefs in the area.
The bay here is a typhoon shelter.
The anchorage is well protected and secure in 8m over sand/mud, and the yacht club will point out where to anchor. To get to the yacht club requires some care and should not be attempted at night.
See this cruising report from MV Solita for information about other anchorages around Palawan.
Take care of your dinghy and outboard and secure them properly at all times. There have been thefts here in the past.
Last updated: October 2017
Yacht Clubs
Related Businesses
Abanico Yacht Club

Address: 22 Zone 5 Purok Abanico, San Pedro, Puerto Princesa, Palawan, Philippines,

The YC welcomes visiting yachts.

Advisable to give call on VHF 72 for guidance into the anchorage, service boat is there until 5 PM. The Club... Read More
Courtesy Flag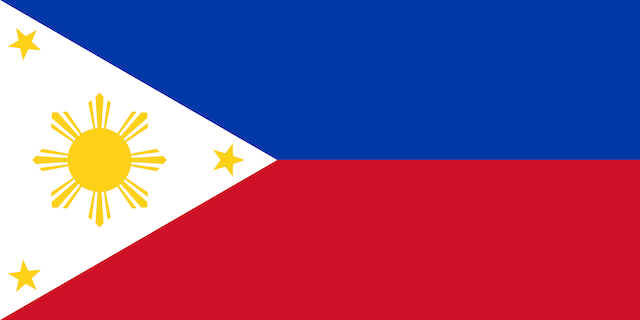 YachtFlags.com offers a discount to Noonsite members.
YachtFlags.com provides high quality courtesy flags that are manufactured in durable Knitted Polyester fabric. Knitted so that the fabric itself does not deteriorate in the constant movement that marine flags are usually exposed to, and polyester so that the flag does not weaken in the strong UV-light usually found in the main sailing areas of the world.
Use the coupon code NOONSITE_5A2B when checking out to get 10% off today.
Buy Now On YachtFlags.com
Places