Heading to South Africa? Here's What you Need to Know
With Indian Ocean crossing season almost upon us, many cruising boats in SE Asia will be bound for South Africa in the next 4-8 weeks. Here the Ocean Sailing Association of Southern Africa (OSASA) outline the current situation in SA, details for entry and tips and guidelines for cruising the country during Covid. The situation in SA is still tense following a recent spate of rioting, with supplies of food and fuel in short supply particularly in Durban and Richards Bay according to John Franklin, Director of OSASA.
Published 2 years ago
Source: Ocean Sailing Association of Southern Africa (OSASA)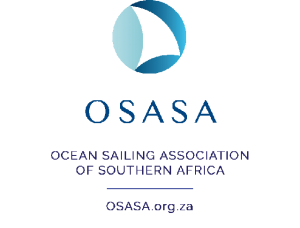 Since March 2020 South Africa has been managed under the Disaster Management Act 2002 due to the Covid-19 pandemic. The country has five levels of lockdown (five being the strictest). Currently Level Four is in operation in which masks are to be worn in public spaces (mandatory); no gatherings are permitted either inside or outside; sale of alcohol is prohibited; a curfew is in operation from 2100 to 0400 and restaurants must close by 2000. Borders remain open.
The Province of Gauteng (the Johannesburg and Pretoria conurbation) is presently isolated from other Provinces. The country is experiencing a "third wave" of virus infections with the very infectious Delta variant predominating and all hospitals are under extreme pressure. Cruisers are recommended to observe social distancing, hand sanitising and wearing of masks at all times.
In recent weeks, South Africa has experienced a spate of rioting, burning of trucks and shopping malls and looting of their contents, particularly in Kwa-Zulu Natal (Durban and Richards Bay) and Gauteng. At the time of writing this appears to be subsiding but cruisers will find the situation to be very tense and supplies of foodstuffs and fuels to be in short supply on the KZN coast.
Pre-arrival
In 2020 the South African government introduced a pre-arrival notification process for Small Craft along the lines of a similar process they have had in operation for some years for commercial shipping. This process requires all incoming small craft to submit an application for entry up to 96 hours prior to arrival with details of boat name, registration number, last port of call and date of departure, South African first Port of Call and second Port of Call, estimated date of arrival and total number of sailors on board including their nationality.
OSASA has been charged with collecting this information and submitting it to government three times per week in advance of a boat's arrival. Boat information is to be accompanied by government forms for Port Health and Pratique. Incoming boats are required to register on the OSASA website here, prior to leaving their last port before South Africa where these various forms may be completed online and submitted on payment of a fee of R300.
Arrival procedure
Note that the ONLY Ports of Entry available to incoming small craft are: Port of Richards Bay, Port of Durban and Port of Cape Town. Other ports may be visited after inward clearance (see below).
Call Port Operations on VHF Ch16 or Ch9 for permission to enter. If a boat has not been pre-registered then permission is likely to be refused. Proceed to a berthing area as directed by Port Operations and await a visit from Port Health for health clearance. Note that current regulations require all on board to undergo a PCR test for Covid-19 at their own cost regardless of time spent on passage. On health clearance, Port Health will notify Immigration. In the event of a negative PCR test, all on board will be required to quarantine aboard. No one should leave the boat until cleared by Port Health.
Immigration
Most nationalities do not require visas in advance and a 90-day stay is normally granted on arrival. Check your eligibility here. If Immigration do not visit the boat then all crew must visit the immigration office with passports which must have at least six months validity.
Boats with pets on board
South African regulations require an application for permission to import dogs and cats carried aboard as pets. See here for details and here for application forms. Import permits are required in advance of arrival.
Coastwise passage-making
Outward clearance is required for port-to-port coastal cruising known as a "Flight Plan". Procedures vary considerably from port to port and the origins and purpose of the systems are unclear. OSASA is working on regularising, unifying and simplifying the process with the objective of making it a simple on-line process through the OSASA website.
See all South Africa Formalities in detail on Noonsite.
Sailing in South Africa – Photo (c) Peter Sherlock
Port and Harbour Information
Port of Richards Bay (Port of Entry)
On arrival, incoming boats must proceed to the clearance dock at the International Small Craft dock. After clearance they may proceed to berth at the Zululand Yacht Club. [Caution, check your charts, there is a sand bar]
Zululand Yacht Club – Fiona Linde – Email: [email protected] – Ph: 035 788 0256
OSASA representative and OCC Port Officer:
Natasha Wolmarans – Ph 083 280 1659; Email: [email protected] to organise PCR tests
Port of Durban (Port of Entry)
Durban Marina: Manager Mark Hall – Ph: 031 110 0971 Email – [email protected]
Admin: Tracy Sewrajh Email: [email protected]
Gail Force Yachting: Gail Dickerson Ph: 083 549 1940 Email: [email protected]

East London
For berthing contact Buffalo River Yacht Club
Conrad Bennett (Commodore) Ph: 063 309 7913 Email: [email protected]

Port Elizabeth
For berthing contact John Tudehope Ph: 082 854 3961 Email: [email protected]
Note: There is no longer a clubhouse at Port Elizabeth marina.
Knysna
For advice on entry conditions contact Knysna Yacht Club.
Mike Jacobs – Ph: 044 382 5724 Email: [email protected]

Mossel Bay
Note: There is no longer a clubhouse at Mossel Bay but there is limited berthing and anchoring is available.
For berthing contact: TNPA Shadrack Tshikalange Email: [email protected]
Mossel Bay Moorings Association – Email: [email protected]

False Bay
For berthing contact Simonstown Marina (at False Bay Yacht Club)
Kim Dunstan Ph: 064 790 3302 Email: [email protected]
Hout Bay
For berthing contact Craig Dunlop Ph: 021 790 3110Email: [email protected]

Port of Cape Town (Port of Entry)
Berthing and yard services at Royal Cape Yacht Club Ph: 021 421 1534
Marina Operations Manager: Elliot Magalela Ph: 021 421 1534
Email: [email protected]
For quotations/invoices/payment Diane Bright: Email: [email protected]

Berthing at V&A Waterfront
V&A Marina Manager: Joshio Fisher Ph: 021 408 7579 Email: [email protected]

OSASA representative and OCC Port Officer: Robert Ravensburg Ph: 082 555 0876
Saldanha Bay
Saldanha Bay Yacht Club Ph: 022 714 0884
For berthing Email: [email protected]
Langebaan
Club Mykonos Marina: Manager Riaan Wright Ph: 022 707 7000 Email: [email protected]

Port Owen Yacht Club
[email protected]
……………………………………………………………………………………………………………………………………..
Related to following destinations: Cape Town (Table Bay), Durban, East London, Hout Bay, Knysna, Mossel Bay, Port Alfred, Port Elizabeth, Richards Bay, Saldanha Bay, Simon's Town, South Africa, St Helena Bay & Port Owen, St. Francis Bay