Previous Page
General Info
Description:
Charlotteville is a quiet, fishing village on the NE tip of Tobago. It's reported to be a very beautiful and peaceful anchorage, popular with French yachts.
Cruiser Highlights:
Relaxed and friendly; good swimming and snorkeling; fish market.
Entrance Notes and Cautions:
Dinghy anchor required due to surge.
You must not discharge black water into the bay or any swimming areas.
It is advisable to try and arrive here with some local currency as the ATM is only filled up once a week.
Remember to close your hatches when you go ashore as it's common to get several small rain showers daily.
Position:
11° 19.43'N, 60° 33.00'W (approx. anchorage)
Clearance
COVID-19 CORONAVIRUS: New procedures are in place for arriving yachts – see Biosecurity for details.
See Trinidad & Tobago Formalities for complete clearance information, overtime charges, fees and more.
Arrival:
Yachts should anchor and the skipper and all the crew must immediately go ashore to clear in with Customs (open 24/7) even if Immigration is closed. Immigration have to come from Scarborough so there may be some delay.
Customs and Immigration are located at the back of the Health Center.
Clearance paperwork is reported to be very long with lots of repetitive form filling for both Immigration and Customs.
A "navigation fee" of 50TT per month is levied on all boats in the water, payable to the Customs officer.
Departure:
A yacht must normally clear out from the same port at which it arrived, but it is possible to clear out from Scarborough if Customs is advised before leaving Charlotteville of the exact date. This may also be a lot easier due to the irregular hours that the authorities practice here.
With permission, you may depart Charlotteville and overnight in Crown Point, but you cannot land at all and must leave by daybreak the following morning.
If you wish to circumnavigate the island you must file a passage plan and when on the southern coast you need to check into and out of Scarborough as it is a different jurisdiction from Charlotteville. Sailing like this is referred to as "Bay Hopping" but you must get permission to do it. Be especially careful if leaving for Trinidad. If you stop en route without permission you will be in trouble on arrival in Trinidad.
When sailing to Trinidad, you must gain clearance from both the Immigration & Customs office with endorsements allowing the vessel to sail to the port of Chaguaramas. If the vessel was cleared to sail to Chaguaramas from Tobago, then the skipper is obligated to report to the Chaguaramas Customs & Immigration office upon arrival.
You may NOT drop anchor en route along the north coast of Trinidad but must proceed directly to Chaguaramas. This is a security reason and for your own safety.
Last updated: March 2020
Docking
Anchoring:
Charlotteville has a good, but deep, protected anchorage with a long-term community of cruisers.
Anchor north of the imaginary line extending from the end of the jetty to the northern point of Pirates Bay. Do not anchor inside this line. If you search around north of this line, it is possible to find depths of 45 feet in which to anchor. You will also find the breeze is more consistent and cooling north of the line and you should be out of the insect range. Take care that your anchor or chain do not damage any coral.
If you go in too close to shore (less than 40′ of water) you will be in coral. 45′-60′ has you on a nice sandy ledge with good holding with proper scope. It is a little shallower if you go by the town beach, but more exposed to any swell.
If you try to anchor in the cove at Pirates Bay, the fishermen may ask you to move. Depths of approx. 35-40′ with a sandy bottom.
You must not discharge black water into the bay or any swimming areas. Be sure to allow for swinging room when anchoring as varying currents affect the bay.
Dinghy Docks:
If using the dinghy dock, be sure to use a stern anchor or your dinghy will get sucked underneath the dock as the tide fluctuates. Alternatively, pull your dinghy up onto the beach on the inside of the town jetty.
Workshop Seatours has a dock and there is a grocery store here also.
Last updated: February 2020
Courtesy Flag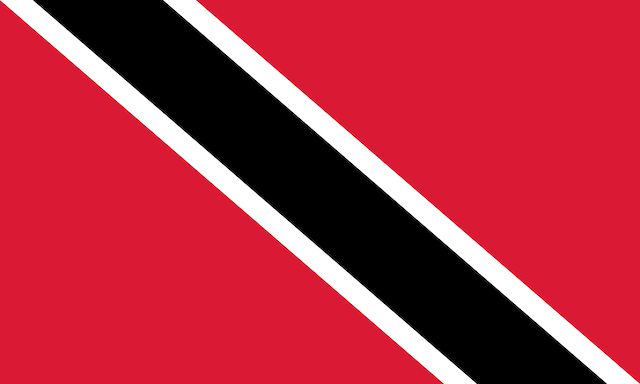 YachtFlags.com offers a discount to Noonsite members.
YachtFlags.com provides high quality courtesy flags that are manufactured in durable Knitted Polyester fabric. Knitted so that the fabric itself does not deteriorate in the constant movement that marine flags are usually exposed to, and polyester so that the flag does not weaken in the strong UV-light usually found in the main sailing areas of the world.
Use the coupon code NOONSITE_5A2B when checking out to get 10% off today.
Buy Now On YachtFlags.com
Places