Previous Page
General Info
COVID-19: OPEN PORT.
See Biosecurity for full details on current yachting protocols.
Description:
This bay is located on the west coast of the island, just north of the Sandy Ground bridge at the northern entrance to the Simpson Bay Lagoon.
Cruiser Highlights:
Cruising guides, apps and happy-hour chitchat can all be good sources of information for sailors in the Caribbean. Tune into the St. Martin Cruiser Net at 07:30 on VHF Channel 10, Monday to Saturday.
Entrance Notes or Cautions:
Small Yellow Buoys mark known wrecks, of which there are many, please use due caution. The Anchorage also gets shallow in places so stick to the marked channel.
Position:
18° 04.03'N, 63° 05.54'W (anchorage)
Clearance
See St Martin/Clearance for full details on clearing into and out of the country.
Two marinas on the French side have Customs computers and offer clearance services – Marina Fort Louis and Marina Port Royale. They charge a small admin fee of approx. 15 Euros.
Be aware that only marina guests and those anchored close to the marina can check in at the marina.
Port La Royale's Capitanerie: Mon-Fri: 08:30 – 17:30
Sat: 08:30 – 12:30 & 14:30 – 17:30
The French authorities have now given Island Water World in Marigot – next to the Tourism Office [18° 3.828′ N 63° 5.363′ W] – the official program to clear in. They have a Dinghy Dock in the lagoon, right next to Geminga Boatyard and adjacent to the Marina Port La Royale. Opening Times in season: Monday to Saturday 8.00am-5.00pm. 2 Euro admin fee.
You can now also clear in at Budget Marine (L'Ile Marine) St.Martin [18° 3.678′ N 63° 5.763′ W], located just outside of the Sandy Ground Bridge. It has a dinghy dock. Open Mon-Fri 8:00-12:00 & 2:00-17:00. Saturdays 8:00-12:00. There is no fee, but it is suggested you make a few Euros donation to the SNSM (Sea rescue).
Clearance at the "Gare Maritime" ferry dock does incur an arrival fee. Full details under St Martin/Clearance.

Last updated: March 2022
Docking
Anchoring:
There is an anchoring fee charged in Marigot Bay of 5 Euros per day, with an initial 20 Euro charge on arrival. There is no charge for French lagoon, Grand Case, etc… only for Marigot Bay. Payment is currently based on an honour system, however, a harbour patrol boat does check who is in the Bay.
According to cruisers' reports, if you need to anchor for a couple of hours in Marigot Bay while waiting for the Sandy Ground bridge to enter the Lagoon, you will not have to pay the fees.
Dinghy docks are abundant here and more are appearing every day: Marina Fort Louis, Marina Port Royale, and all the yards on the French side have useable docks.
Moorings:
Work will commence in September 2021 to install mooring buoys and a floating pontoon in Marigot Bay. 75 buoys in six rows (with between 11 and 14 buoys in each row) will be placed between Morne Rond and the roundabout at the level of Amandiers. A sector light will be set up near the garbage containers at the Amandiers roundabout.
A floating pontoon, 24 meters long and 2.5 meters wide, will be installed at the extension of the ferry terminal with video surveillance.
Security:
Be sure to lock your dinghy and everything in it (remove any loose items) when using the Marigot Bay dinghy docks. Thieves are rife here, particularly after sunset. Yachts have reported having their dinghy vandalised at the dinghy dock and quite a few have had engines, or engine parts stolen. The same applies to Grand Case.
Be vigilant with the security of your dinghy and outboard at night. To avoid having your equipment stolen, lift it out of the water and padlock it to the boat. Skippers should also consider not being away from the yacht after dark, and remove all loose items from the deck and lock all hatches when vacating the boat, and at night.
It is not advisable to leave your boat at anchor here unattended for an extended period of time.
It is also advisable to sleep with doors and hatches locked, whether at anchor or on-the-hard at a boatyard. See Related Reports for the latest security issues.
Last updated: May 2022
Related Businesses
Marina Fort Louis

Address: Marigot Bay, St Martin,

Offers Clearance Services.

A full-service marina with 50 visitors' berths, water/ice, power, fuel, pump-out facilities, WiFi, showers, laundry, chandlery, clearance service, provisions, internet, dive shop, restaurants,... Read More

Marina Port La Royale

Address: Simpson Bay Lagoon, Marigot Bay, St Martin,

Water, electricity, showers, toilets, laundry, WiFi, provisions and bar/restaurant. Communications center, repair facilities. Security reported being good.Port La Royale's Capitanerie: Mon-Fri: 08:30 – 17:30Sat: 08:30... Read More

Marina Port Lonvilliers

Address: P.O. Box 521, Marigot Bay, St Martin, 97150

VHF Channel 16, 11

All facilities, fuel, laundry, WiFi, chandlery, restaurant, provisions. Also mail drop, phone, and fax services.

Close to the airport.... Read More
Yacht Clubs
Courtesy Flag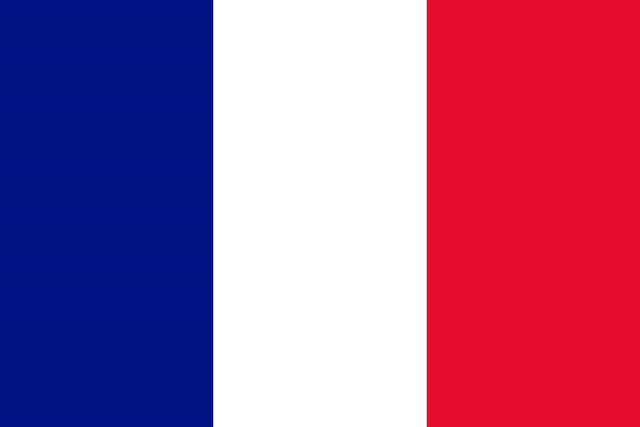 YachtFlags.com offers a discount to Noonsite members.
YachtFlags.com provides high quality courtesy flags that are manufactured in durable Knitted Polyester fabric. Knitted so that the fabric itself does not deteriorate in the constant movement that marine flags are usually exposed to, and polyester so that the flag does not weaken in the strong UV-light usually found in the main sailing areas of the world.
Use the coupon code NOONSITE_5A2B when checking out to get 10% off today.
Buy Now On YachtFlags.com
Places