Previous Page
General Info
The National Park of Portobelo is half a day's sail away from either the San-Blas islands or Colón, at the northern entrance of the Panama canal.
Portobelo is a small historical city, part of the Spanish Main (Cartagena/Portobello/San Lorenzo) and quite interesting, being visited by most yachts passing Panama. Portobelo was discovered by Christopher Columbus in 1502 and the city was established in 1586 as a Caribbean transhipment centre for the South American riches the Spaniards took back to Spain. Several ruins can still be seen today.
The City is located in the southwest corner of Bahia de Portobelo.
It is also the burial place of Sir Frances Drake, the 16th-century English explorer.
Security:
On January 13, 2019, a panga with several armed men was in the anchorage. One yacht was boarded, the crew attacked and items were stolen. The men made attempts to board other boats but failed. See this security report.
USE CAUTION IN THIS ANCHOR
Entry notes and cautions: Cruisers have reported half sunk logs on the passage from Porvenir to Portobelo. Care should be taken around the Panama coastline for such hazards.
Position 09° 33.18'N, 79° 40.50'W (entrance)
Clearance
COVID-19: See Biosecurity for Yachting Protocols.

Read Panama Formalities for detailed information on procedures for clearing into and out of Panama.
Due to the large numbers of yachts visiting here, the Panamanian Maritime Authorities established a Port Captain and Immigration offices at Portobelo – which can now be considered a port of entry.
Note however that the Immigration Office here is only a Branch Office under the Immigration Office in Colon. This means that officially they are unable to issue visas, and can only issue "entry to the country" stamps. Entry to the country stamps for yachts at marinas and islands, allow you 72 hrs to obtain a visa (as per the government regulations) at your next port of call (Cristobal/Bocas del Toro/Panama City).
In reality, if the office has visas available, they will issue them, however, reports are that opening hours vary, so it's advisable to check in advance when they are open the week you intend to arrive.
In addition, the Port Captain is not authorised to issue cruising permits here, however, skippers can take a bus from Portobelo to Colon (2 hours – costs less than US$2) to obtain a cruising permit and visa at the same time.
It is also possible to obtain a Cruising Permit through an agent, which can be requested prior to arrival in Panama and can then be scanned and sent to you by e-mail. The original, however, must be collected from Colon at some point.
Important Notes:
All crew must go ashore and present their passports in person.
There is no bank in Portobelo, but there are banks and ATMs in Sabanitas, which is on the way to Colon or Panama city.
For the latest updates from cruisers on immigration fees charged here, see the following Noonsite report.
Canal Transit
If using an Agent for your canal transit, it is a strong possibility that your agent can now do all of the paperwork and payment for the canal transit in Portobelo. This means paying for your canal transit via the agent, avoiding the dangers of traveling to Colon and carrying around large amounts of cash. Whilst a day-visit to the flats in Colon is necessary to get the boat measured, the remainder of the time the boat can stay anchored in Portobelo waiting for the transit date. Do your research carefully to find a reputable agent that can do this, if it is your preferred option.
See this Noonsite report, Canal Transit Information

Last updated: July 2019
Docking
The entrance to the Bahia is near 09-33N and 79-41W and yachts can anchor close to the City, except during periods of westerly winds when the northern area of the Bahia is more protected. Yachts must use their own dinghies for landing.
For yachts looking for a full marina berth, Panamamarina is the closest, further up the coast towards Isla Grande and San Blas near Isla Palina.
New moorings are available from the Portobelo Yacht Club.
Diesel and Water delivery can be arranged via Eloy at 507-6729-0623.
There are several small restaurants and stores where basic provisions, hardware etc. can be purchased. As this is a popular tourist resort there are frequent bus services during the day to Colon and Panama City.
Portobelo Cruiser's Net: Channel 72 on VHF at 9:00
Related Businesses
Linton Bay Marina

Address: Caribbean, Panama,

New in 2015, Linton Bay Marina has 81 slips, 16 mooring balls and 16,500m2 of work and storage space on the hard with the largest... Read More

The Portobelo Bay Yacht Club

Address: Portobelo, Caribbean, Panama,

New moorings available as well as a person who will check on boats while owners are away. A new clubhouse is being built so the... Read More
Yacht Clubs
Related Businesses
The Portobelo Bay Yacht Club

Address: Portobelo, Caribbean, Panama,

New moorings available as well as a person who will check on boats while owners are away. A new clubhouse is being built so the... Read More
Courtesy Flag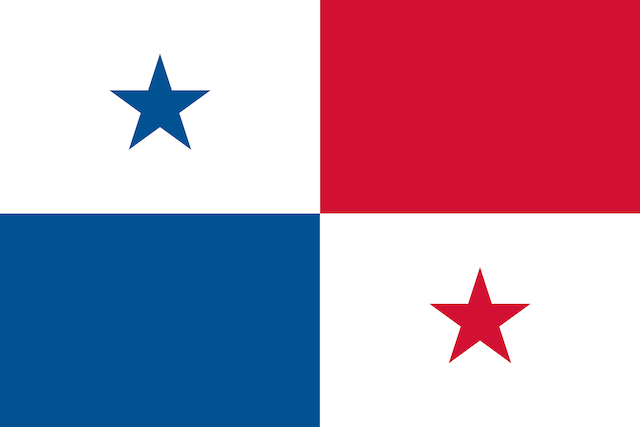 YachtFlags.com offers a discount to Noonsite members.
YachtFlags.com provides high quality courtesy flags that are manufactured in durable Knitted Polyester fabric. Knitted so that the fabric itself does not deteriorate in the constant movement that marine flags are usually exposed to, and polyester so that the flag does not weaken in the strong UV-light usually found in the main sailing areas of the world.
Use the coupon code NOONSITE_5A2B when checking out to get 10% off today.
Buy Now On YachtFlags.com