Previous Page
General Info
Chesterfield Reef photo courtesy of SY Maunie of Ardwal.
Description:
Lying some 800 kms (500 miles) west of the northern end of Grande Terre, this is an area of small, uninhabited islets and coral cays and reefs which have been part of the Coral Sea Natural Park since 2014 and a nature reserve since August 2018.
Cruiser highlights:
It provides a useful stopover when on passage between Vanuatu and Australia and it is tolerated if yachts need to anchor here in order to shelter from weather without having a visa or marine park permit. The French Navy will want to know your intentions.
Huon Atoll which is part of Entrecasteaux Reef and Chesterfield Reef are splendid places to visit with gorgeous beaches and thousands of birds.
Entrance notes or cautions:
Authorization is required to visit to this marine sanctuary and yachts must clear into the country first before visiting. See the Clearance section to download the appropriate forms.
It is advisable to swim and snorkel near the beaches as cruisers have reported many sharks in the area.
Position:
19°53'S, 158°19'E (Long Island, Chesterfield Reef)
Clearance
In order to visit these Islands, foreign yachts must obtain a permit (see below), clear in with Customs and Immigration in Noumea (see New Caledonia Formalities for full details), visit the islands and then clear out of the country in Noumea before departure. The Chesterfield Islands can not be visited before clearing in, or after clearing out, of the country (other than for safety reasons).
French naval vessels do periodically patrol the Islands with the aid of satellite and air surveillance, and may well contact you on VHF Channel 16 confirm all paperwork is in order.
Obtaining a Permit:
Yachts wishing to visit must first obtain authorization from the Department in charge of the Coral Sea Natural Park at the Maritime Affairs Office in Noumea.
Requests must be made at least three months in advance. Download the following form and email to: [email protected]
Coral National Park Visit Request – English
Coral National Park Visit Request – French
To see the scale of the Marine Park and areas that are restricted, go to the Parc Naturel de la Mer de Corail website.
All types of fishing are now prohibited in all nature reserves of the Coral Sea Natural Park.
Last updated: January 2020
Parc naturel de la mer de Corail / Natural Park of the Coral Sea
Docking
The main lagoon at Chesterfield Reef.
The main lagoon is located between 19˚00′ and 20˚30′ S and 158˚10′ and 159˚E and is almost surrounded by a barrier reef. There are several wide opening passages and the eastern side has a 20NM wide gap.
This is a large lagoon and it can be quite uncomfortable in any amount of wind. The large entrance on the eastern side allows for the swell to enter in SE trades.
Here are details of two anchorages in the southern part of the lagoon.
Good holding at the east side of the lagoon at 19° 52'.9S, 158° 27'8E in 10m in very clear water in sand.
A more sheltered spot can be found at the southern tip of the lagoon at 19° 57'.4S, 158° 28'.4E on a wide, flat sandy shelf in 5m.
There are many other possible anchorages, but a good look-out must be kept for shallow patches.
Cruisers report good holding at anchorages in Huon Atoll and Chesterfield Reef in comfortable wind conditions which did not exceed 20kts.
Other anchorages and tips can be found in this useful report by SY Maunie of Ardwall who spent 5 days here in October 2016 en-route to Bundaberg, Australia from Vanuatu.
Last updated: January 2020
Courtesy Flag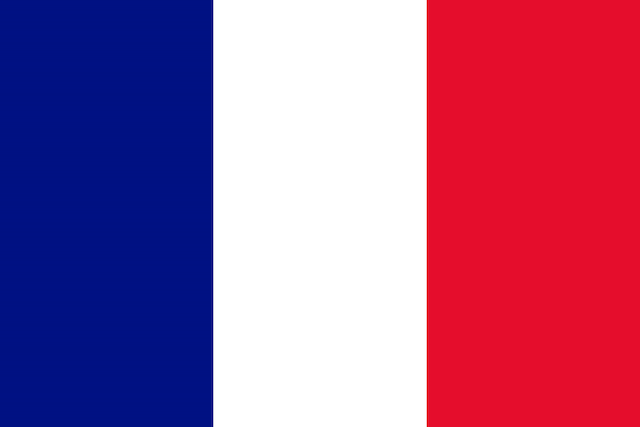 YachtFlags.com offers a discount to Noonsite members.
YachtFlags.com provides high quality courtesy flags that are manufactured in durable Knitted Polyester fabric. Knitted so that the fabric itself does not deteriorate in the constant movement that marine flags are usually exposed to, and polyester so that the flag does not weaken in the strong UV-light usually found in the main sailing areas of the world.
Use the coupon code NOONSITE_5A2B when checking out to get 10% off today.
Buy Now On YachtFlags.com
Places