Previous Page
General Info
Woleai holds firmly onto its traditional ways: canoes are favoured over motorboats, and there are rules against wearing T-shirts, pants, baseball caps and other Western clothing. While foreign visitors are exempt from clothing regulations, it aids your acceptance if you endeavour to wear traditional dress.
Woleai has a very interesting history which might not be widely known. During WW2 a Japanese garrison of almost 7,000 men was stationed on Woleai. The wrecks of several Japanese planes, Betty Bombers, Zeroes and Zekes are still on the island and an Emily seaplane with a wingspan of 38 meters is submerged in the atoll. See reports adjacent from cruisers for more details.
Today there are around 1000 islanders living in the atoll with the largest concentration of people on Woleai Island which is divided into five different villages. There is a high school for children of neighbouring outer islands, a general store, a clinic, and a church. The island has a running generator that provides cash electricity to each household. The runway is not in use anymore.
Position: 07° 22.13′ N, 143° 54.20′ E (Woleai Island)
Clearance
Permission is necessary to visit Woleai (and Yap's other outer islands): make a request to the Special Assistant for Outer Islands Affairs in Colonia, Yap, at least a month before you hope to visit.
There is a $10 landing fee per person which is payable to the chief and shared in a communal coffer. There is an additional fee for diving which is negotiable.
Last updated: February 2013
Docking
Woleai Atoll provides a good place for a safe anchorage in the event of a storm and is protected from the north, east and west by islands.
It is recommended to get a local guide to show you the location of the WW2 cannons, bunkers, anti-aircraft guns, wrecked warplanes, and Japanese built airstrip. The Islanders are welcoming but respectful of your privacy and are gracious with gifts of fish, taro, breadfruit, coconuts, bananas and much more.
Last updated: February 2013
Courtesy Flag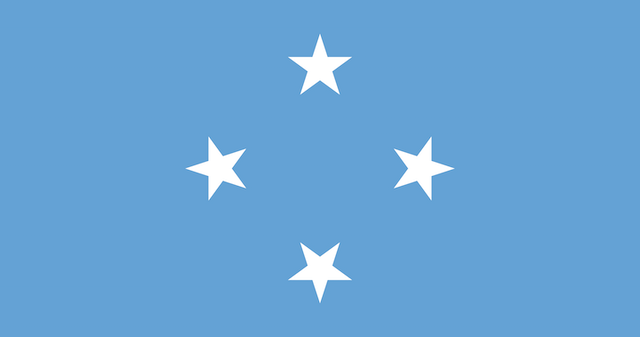 YachtFlags.com offers a discount to Noonsite members.
YachtFlags.com provides high quality courtesy flags that are manufactured in durable Knitted Polyester fabric. Knitted so that the fabric itself does not deteriorate in the constant movement that marine flags are usually exposed to, and polyester so that the flag does not weaken in the strong UV-light usually found in the main sailing areas of the world.
Use the coupon code NOONSITE_5A2B when checking out to get 10% off today.
Buy Now On YachtFlags.com