Previous Page
General Info
Gun Creek is located in the southwest corner of Bakers Bay, Gorda Sound. It is about 2nm west of the Bitter End Yacht Club.
It provides a very useful stop for yachts coming across from St Maarten, as it gives immediate access to the sheltered and large bays of Gorda Sound. It also avoids having to go to crowded Spanish Town further south to check in.
Position 18°29'25″N, 64°22'55″W (customs dock)
Clearance
Update July 2018: Due to the damage inflicted by hurricane Irma, this is no longer a Port of Entry and it is not possible to clear in or out here.
It is necessary to clear in at Spanish Town.
See the main BVI Formalities page for the full details.
This originally became a Port of Entry on 1st March 2012 and once the infrastructure has recovered, it might be once again, but currently, it is not.
Last updated in July 2018.
Docking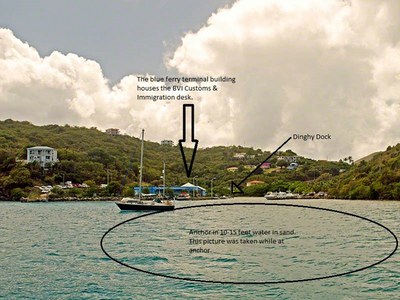 Update in February 2018. Since the devastation caused by hurricane Irma, the information previously described is no longer accurate.
Details of the current mooring situation will be added when available.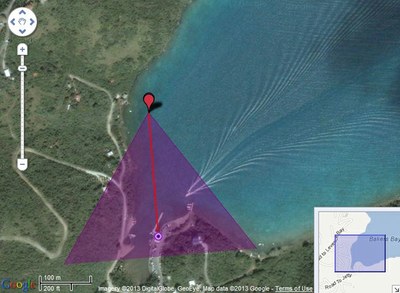 Last updated in February 2018.
Photographs by Arnd of SV Zanshin showing location of various services ashore and good anchorage – February 2013.
Places
British Virgin Islands, Gun Creek (Virgin Gorda), Virgin Gorda