Crossing the Red Sea in Both Directions – Tips and Advice
Experienced cruiser and Red Sea passagemaker Wade Alarie, admin for the Red Sea Passage Facebook Group, outlines the latest situation for those planning a Red Sea passage and gives his recommendations and advice.
Published 1 month ago
By the end of February, yachts are busy crossing the Red Sea in both directions. Refer to Jimmy Cornell's "World Cruising Routes" for more detail, but most traffic – Northbound and Southbound – tends to be in the December to April timeframe.
Typically, the route East of Djibouti is governed by the monsoon season. The leg from Djibouti to Suez has predominately Northerly winds, but from week to week there are always a few days of no wind, or Southerly wind. The June to September timeframe is also fine from the perspective of winds, but it is very hot.
SV Joana made a successful passage from Cochin, India to Turkey through the Red Sea and Suez Canal.
High Risk Area (HRA) is no more
The big news is that the HRA designation has been lifted, and this should be reflected with insurance coverage starting to be offered to vessels. In September 2021, the HRA was reduced in size, but after a decade since it was put in place – the designation has been now been removed altogether as of 1 January 2023. Despite this change, it is evident that some commercial shipping traffic are still employing specialized security services.
Risks on Passage
Although the risk of pirate attack is very low, this is still quite a long ocean passage, with all the usual weather, equipment malfunction and charting challenges that you would expect. Getting shoreside support for boat system failures can be very challenging. Also, charts are incredibly poor in this area of the world, and you need recent Google Earth images to complement whatever digital charts you plan to use. There have been several yachts "lost" on reefs in this area, and this is entirely avoidable. Also, cruisers are carrying more and more fuel on deck, due to the perceived high costs of agents, limited facilities and difficulty anchoring near Egyptian military facilities. This is all discussed in our Group.
SY Simba wrecked on a reef in the Red Sea
Sensitive Areas

Although Yemen is no longer at war, cruisers are strongly encouraged to avoid the coastline of Yemen, and to be aware that both government and other armed elements are sometimes seen in the area. A yacht's passage could easily be mistaken by either government or opposition forces and that may bring unwanted attention. In May 2022, there was an attempted boarding of a French trimaran by (what I believe to have been) anti-government forces between the mainland of Yemen and the Hanish Islands. Just – stay away from mainland Yemen, and particularly from the Hanish Islands.
The coastline of Eritrea is also a sensitive area. No yacht has successfully cleared in to visit Eritrea in nearly 3 years. Firstly, Eritrea reacted to the world-wide COVID-19 pandemic by closing it's borders (as so many countries did), but they never really opened them back up. Several yachts making passage along the coastline of Eritrea have sought protected anchorages, waiting for the weather to change, but – a few of these yachts have run into problems. The Eritrean Coast Guard are a very unprofessional looking group, and often a yacht has mistaken their visit for pirates, or armed robbers. Several times a yacht has raised a MAYDAY, only to realize 30 minutes later that the approaching skiff was legitimate Eritrean authorities.
Mohammed (the very popular agent in Suakin) and delivery Captain Eddie O'Malley (a frequent passage maker through the Red Sea).
Egypt has become more difficult (due to less anchorages, because of either military presence or commercial development) and much more expensive (mostly because of agent fees). Competition is developing as Saudi Arabia is opening up (both SY Aquarius and SY Zatara have cleared in at the Jeddah Yacht Club and cruised/anchored North along the coast in the Oct/Nov 2022 timeframe. Both of these yachts have vlogs on YouTube). There have also been several visits (Nov/Dec 2022) to Jordan/Israel/Egypt marinas in the Gulf of Aqaba.
SV Anthem in Echo Bay Gorge, Djibouti
Red Sea Passage Facebook Group
Our Facebook Group is a closed group (you need to email me at [email protected] to request membership) and private (which means it is not discoverable). There are nearly 800 members, including people who are making the passage, those that have already done it, those that are considering this route plus a limited number of shore side support agents in Sri Lanka, India, Maldives, Djibouti, Sudan, Saudi Arabia, Jordan and Egypt.
A review of our spreadsheet tracking yacht movements indicates about 60 yachts in transit at this time. This does not include at least 14 catamarans "on delivery" Southbound to the Seychelles, or another estimated 20-30 yachts that are not part of our Group.
Wade Alarie
SV Joana
https://joana.ca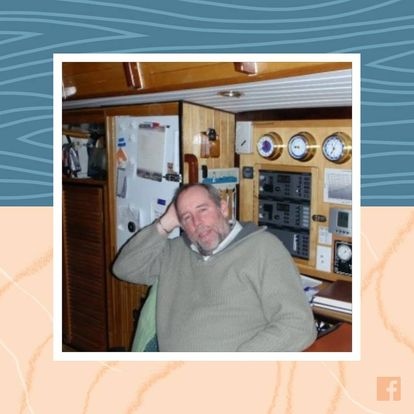 …………………………………………………………………………………………………………………………………..
Related Links:

Travelling North and South through the Red Sea – Wade Alarie (2022)
Cruising Legends: Wade Alarie and the Red Sea Passage

Red Sea: Passage Report on a Successful Trip from SV Joana (2020)
Jimmy Cornell's "World Cruising Routes"

Related to following destinations: Assab, Djibouti, Djibouti, Egypt, El Gouna, Eritrea, Hurghada, India, Maldives, Massawa, Port Ghalib, Port Suakin, Port Sudan, Red Sea (Egypt), Safaga, Sharm el Sheik, Sudan, Suez Canal, Taba Heights, Wadi-El-Dome Marina, Yemen