Previous Page
General Info
Keelung is located in the northeast of the island and is Taiwan's largest seaport. One of the main attractions here is the Night Market. A new marina opened here in 2015, however reports in 2017 are that the marina is not in good condition and prices are very high (see comments at bottom of page).
Position:  25°09′ N, 121°44′ E (marina)
Clearance
Clearance can be made in Keelung port, all authorities are based in the Customs building on the western side at the very end of the port. There is a concrete berth here for yachts making a clearance.
Last updated January 2017.
Docking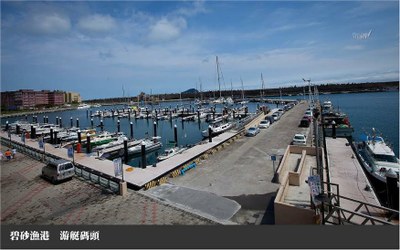 In Bi-Sha fishing harbor (Bisha) next door to the large Keelung port, a new marina has now been completed (see photo).
There is also a marina with floating pontoons at Kang-tzu.
Position: 25°09′ N, 121°44′ E.
Last updated:  December 2015.