Previous Page
General Info
Kaohsiung, on Taiwan's SW coast, is the country's second largest city and its largest port, as well as one of the major container ports of the world. It is very cosmopolitan in character and a vibrant commercial center. Unfortunately the many industries in this region result in a frequent layer of smog.
Position:   22°37′ N, 120°15′ E (main harbor).
Clearance
Enter the Port via the northern entrance as this is closer to the marinas. Kaohsiung VTS uses VHF Channel 11 but they monitor VHF Channel 16, so you can also contact them on this channel.
You might be approached by a Coast Guard vessel, especially at night.
It might take the watch at the Port control tower a while to understand that you are a sailboat (if that is the case). They might ask you to increase speed, change course etc. Patiently explain your situation if you are sailing and cannot comply to their satisfaction. If you don't have AIS, explain as soon as possible otherwise they will be confused as to why they cannot see you.
Once inside the main port, proceed to the security wharf (port side). You cannot miss it, all the personnel wear vivid orange overalls.
There, Immigration, Quarantine, and Marina officials will ask permission to board. They are likely to do a quick search and check you are healthy. The marina official will accompany the boat to the marina and help with the paperwork and also, possibly, getting money from the bank, a phone SIM card and arranging internet access.
Taiwan Marine Service Company Ltd (Taiwan Marine Sailing Club)

Docking
The need to have a pilot to exit or enter Kaohsiung does not apply to yachts.
Contact your chosen marina well in advance to secure a space at either the Shaochuantou Marina (space is very limited) or at the new marina at Pier 22 or Horizon City Marina.
Watch out for the pilot boats and fishermen. Rules of the road or common courtesy do not apply.
When the behind the breakwater, pass through a narrow channel and proceed as guided by Port Control.
Last updated: February 2019
Related Businesses
Horizon City Marina

Address: 39-1, Cheng Gong 2nd Rd, Qianzhen District, Kaohsiung, Taiwan. R.O.C., 806

Position:  22°36.429'N, 120°17.785'E

Private marina. Max length 60 meters. Water, power. Useful for arranging maintenance work.Located just north of Pier 22 marina.... Read More

Kha Shing Marina (Pier 22)

Address: 10 Kuang Yang St, HsiaoKang District, Kaohsiung, Taiwan,

Position:   22° 36.37'N, 120° 17.78' E ,

A new marina - can help with clearance, water, fuel, bar.

Liftout, maintenance and repairs available.... Read More

Shaochuantou Marina (Yacht Pier)

Address: Kushan Fishing Port, (N of the 1st harbor entrance), Kaohsiung, Taiwan,

Tel:  +886 7 815 7085 ext. 1403

Position:   22°37.15' N, 120°16.16' E.

Small public marina with floating pontoons for 15-20 yachts under 60 feet. Free water... Read More
Courtesy Flag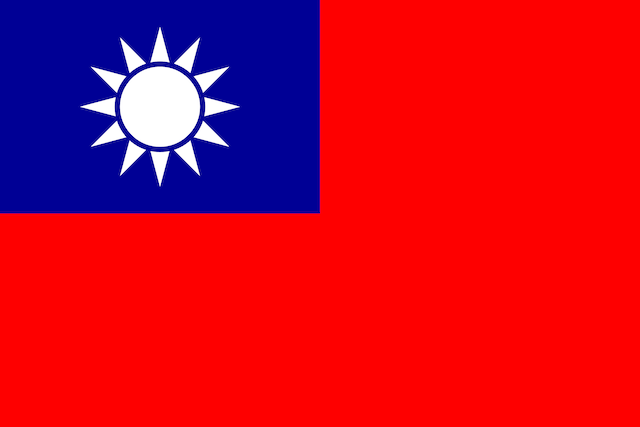 YachtFlags.com offers a discount to Noonsite members.
YachtFlags.com provides high quality courtesy flags that are manufactured in durable Knitted Polyester fabric. Knitted so that the fabric itself does not deteriorate in the constant movement that marine flags are usually exposed to, and polyester so that the flag does not weaken in the strong UV-light usually found in the main sailing areas of the world.
Use the coupon code NOONSITE_5A2B when checking out to get 10% off today.
Buy Now On YachtFlags.com