Previous Page
General Info
Description:
The island of Vieques (part of the Spanish Virgin Islands) is still relatively undeveloped and many think it represents the Caribbean of 30 years ago. For 50 years it was under the control of the US Navy and so was not developed as were the other islands.
There are two small towns; The main town of Isabel Segunda is on the north coast and is more commercialized. It is the site of the inter-island ferry terminal. Esperanza on the south coast is an attractive beachfront village.
There are many beautiful anchorages and dive spots, with crystal clear water and pristine white sand beaches. Sun Bay (Esperanza) has good walking trails.
Pilotage Notes and Cautions:
The eastern end of the island is "off-limits", due to its past use for target practice by the US Navy and thousands of unexploded pieces of ordnance lying around.
Depths are shallow off the town of Esperanza and often less than charted.
Dinghy and outboard theft is a problem here. See information below under docking.
Avoid eating any fish caught off Vieques as local opinion is that most fish have Ciguatera (January 2014).
Position:
18° 09.17'N, 65° 30.81'W (Mosquito Pier)
Clearance
This is an official Port of Entry.
Clearance should be made at the Mosquito Pier, which is just west of the town of Vieques and close to the airport.
See the main Puerto Rico clearance page for the details.
Last updated: November 2014.
CBP Reporting Office (Puerto Rico)
Docking
Anchorages:
There are no public moorings here, anchoring only. The usual anchorage for cruisers is at Puerto Real Bay, in Esperanza, on the south coast of Vieques. There is a public dinghy dock at the eastern end of this anchorage. If anchoring off the town be aware that depths are less than charted.
There is a beautiful beach at Sun Bay, Esperanza, and good holding and shelter on the east side of the bay. Esperanza also offers phosphorescent bay just to the east and an excellent hurricane hole at Ensenada Honda, which also serves as a good place to explore the countless fingers of healthy mangrove inlets and islands. The water here, however, is murky and to avoid the insects, anchor far enough out to pick up the breeze.
If anchoring off the south or southeast shores, cruisers are advised not to venture beyond the immediate shore area as the post-Navy Departure clean up is still in progress and unexploded ordinances are a real danger.
Moorings:
Private moorings are available off Esperanza from time to time, but it is best to check with local knowledge upon arrival.
Ashore:
Fuel and water are available but need to be transported to the boat by dinghy.
Limited grocery shopping in Esperanza with a few bars and restaurants.
WiFi is available but consult with a local for the location of the best reception.
Note: there is a "Yacht Club" shown on the tourist maps, but this is really just a collection of tourist shops.
Last updated: September 2020
Security:
There have been several cases of dinghy/outboard theft reported in Esperanza over the last 3 years, both from yachts at anchor and from dinghy docks. Thieves are well prepared with large bolt cutters and are actively operating in the area. Cruisers should be extra-vigilant with dinghy security.
Also, take care of leaving valuable kit unattended on the beach and not secured. There are active thieves here so be sensible and secure your valuables.
Last updated: March 2017
Courtesy Flag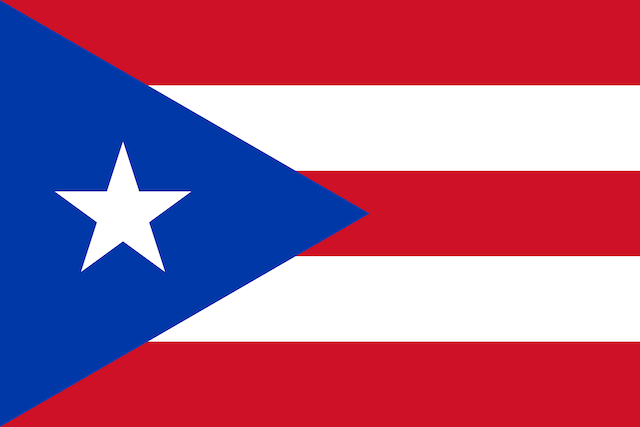 YachtFlags.com offers a discount to Noonsite members.
YachtFlags.com provides high quality courtesy flags that are manufactured in durable Knitted Polyester fabric. Knitted so that the fabric itself does not deteriorate in the constant movement that marine flags are usually exposed to, and polyester so that the flag does not weaken in the strong UV-light usually found in the main sailing areas of the world.
Use the coupon code NOONSITE_5A2B when checking out to get 10% off today.
Buy Now On YachtFlags.com
Publications
British, Spanish and US Virgin Islands: A Cruising Guide to the Virgin Islands

This 2nd edition is vastly improved with extensive full-color aerial photography and completely updated harbour charts. Also includes 84 GPS-accurate sketch charts, piloting instructions, GPS waypoints, photos, approaches and routes, anchorages, services, dive sites, history and loads of local knowledge. By Stephen J. Pavlidis Publisher: Seaworthy Publications (2011) www.seaworthy.com ISBN: 9781892399359...

Read More
Places