Previous Page
General Info
General Information:
This is a commercial port and port of entry, well sheltered by linked islands. The old city contains a mixture of Italian, Egyptian and Ottoman architecture, reflecting the city's colorful history. A good stop to visit Asmara for the day (3-hour drive).
It is now possible to get diesel here, although does require some paperwork – see fuel for more details.
If going to Massawa in order to get permission to visit the nearby Dhalak Islands, the latest reports are that these islands are still "out of bounds" to foreign yachts (since 2013). The tourist office in Massawa is very helpful and it's worth checking with them for the latest situation.
Entrance Notes and Cautions:
Entry during daylight is straightforward, but lights are missing in the approaches and there are many unlit hazards.
Position:
15° 36.91'N, 39° 28.98'E (port entrance)
Clearance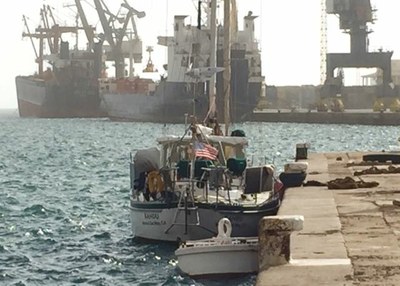 This is the only port of entry open to cruising yachts in Eritrea.
General Clearance:
When you are near the entrance to the Port, call "Massawa Port Control" on VHF Channel 16 (and 13) and ask permission to enter. This may take several tries if they answer at all! Be patient.
They will direct you to go alongside one of the tug boat docks. Once alongside you will undergo Immigration, Customs and Quarantine checks. It is necessary to report to the Port Authority and Immigration, even if you already have a visa.
It is not permitted to anchor before completing formalities ashore. It is essential to have extra-large fenders as the quay walls are covered in sharp marine growth and the quay is exposed to side wind and swell.
No agent is needed. Clearance is reported to be quick and free. Immigration will issue a 48-hour shore pass – beyond which a visa must be obtained.
The Immigration office is situated in a green building, Customs just next to the port gate.
How to get a visa:
A one month visa costs US$50 per person. To get a visa, go to the Immigration office in the port and fill in an entry card (similar to those used when arriving in a country by plane). This is then stamped and you must take it with your passport, two passport photos and your shore pass to the Immigration Office outside the port gate. Here you will fill in another form and spend a few hours waiting for them to issue the Visa.
Inland travel requires a travel permit:
If you wish to travel to Asmara, you require a travel permit. This you get from the Ministry of Tourism in Massawa "new" town at Edaga. You fill in the top part of this form and take it with a copy of your passport (showing the passport information pages and the Visa page) to "Security", which is in the building with the blue balcony shutters across the road from the Total Fuel station. Here they will fill in the bottom part, stamp and date it. You then go back to the Ministry of Tourism who will also stamp it and you pay for the Permit (30 Nakfa). Get two copies of the completed form, give one to the Ministry of Tourism and take one back to "Security". This whole process should take no more than two hours.
Departure Clearance:
No matter if you are heading south or north the checkout is basically the same.
You cannot depart before 0700 hours or after 1800 hours. You go to the Immigration Office inside the port and take with you an up to date crew list. There they will fill in an exit immigration card and cancel your visa and shore pass. You will fill in and sign a declaration stating you have no stowaways on-board. Your boat is then checked by the officials (making sure you do not have any stowaways etc) and they issue a sailing permit which allows you to sail along the rest of the Eritrean coast. It does not, however, allow you to go to the Dahlak Islands. In theory, another permit is needed for that but they no longer allow foreign vessels to go there. You are then required to leave immediately.
Last updated: May 2019
Dhalak Islands
These are currently "out of bounds" to foreign yachts and applications for permits will likely be denied. We have left details on how to apply for a permit below, should the situation change. Check with the tourist office on arrival.
The paperwork in order to visit the off-lying Dhalak Islands is complicated and expensive. The process is as follows:
First secure a travel permit for Asmara. Remember to take it with you to Asmara as it will be checked! For details on getting to Asmara see the transport section.
In Asmara go to the tourist department to get a travel permit for the Dhalak Islands. You must apply before 09:00 to get it by 16:30.
Back in Massawa, you must then go to the Ministry of Tourism to pay for the cruising permit (US$50 + US$20 per person – except the captain). A copy of the Dhalak cruising permit must then be given to the Navy office, valid for a maximum 10-day trip.
Last updated: September 2019
Docking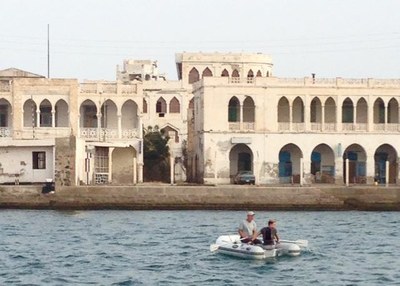 After formalities are completed, yachts must berth where indicated.
Anchorages:
The anchorage is very sheltered and getting ashore is easy.
Main Quay:
If mooring on the quay, be sure to use a side/breast anchor or come stern-to with plenty of scope. The quay is very exposed to side swell and wind and is an uncomfortable and at times a dangerous place to be.
Shore passes must be shown on leaving the port by the designated gate.
Berthing in the port continues to be free of charge.
Services:
Note that the cost of diesel here is greatly inflated as it is only available with proof of local funds being exchanged at the official bank rate which is almost four times more expensive than the 'street' exchange rate.
A local man (Mike from the coffee shop near the port gate) can assist with repairs, laundry, deliveries of fuel and water as well as travel to Asmara. He is very charming, but be sure to check what commission he is charging.
Security:
Beware of petty thieves boarding at night if at anchor.
Photos from SY Kandu (April 2018).
Last updated: May 2019
Courtesy Flag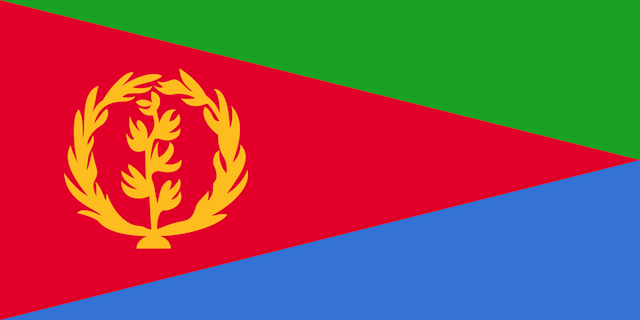 YachtFlags.com offers a discount to Noonsite members.
YachtFlags.com provides high quality courtesy flags that are manufactured in durable Knitted Polyester fabric. Knitted so that the fabric itself does not deteriorate in the constant movement that marine flags are usually exposed to, and polyester so that the flag does not weaken in the strong UV-light usually found in the main sailing areas of the world.
Use the coupon code NOONSITE_5A2B when checking out to get 10% off today.
Buy Now On YachtFlags.com