Pacific Ocean Lockdown: What are the Options?
After six months with a Pacific basin full of yachts thrown into confusion following rapid border closures due to Covid-19, respite for those stuck in French Polynesia is starting. First Fiji, then Australia and hopefully soon New Zealand have put protocols in place to welcome back foreign yachts. Noonsite reports on the current status in the Pacific Islands for visiting yachts. This document is continually updated.
Published 3 years ago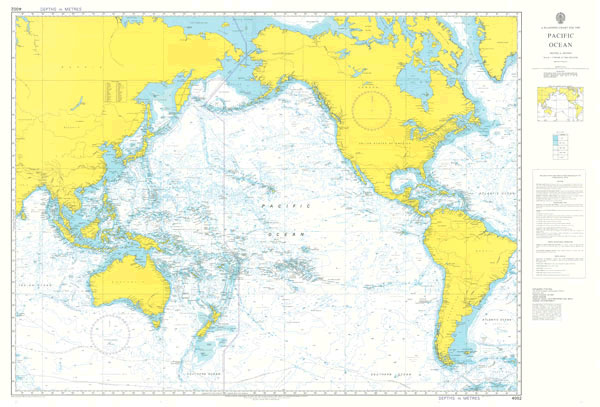 For many 2020 was a year to postpone plans for cruising the Pacific as since March, one by one, the small Pacific island nations closed their ports and doors to the cruising community.
Some, however, were already underway on passage as the pandemic hit, others were desperate to get back home to NZ or Australia and quite a number left anyway, refusing to believe that a health crisis would affect their seasonal cruising plans. All these boats were stuck in the Galapagos or French Polynesia with no way forward and no way back, getting more and more anxious as cyclone season approached.
French Polynesia has remained open with varying degrees of quarantine and restrictions, and assisted a great many boats with safe haven once they had crossed from Panama/Mexico. So much so that come Fall, the Islands are over-crowded with approximately 400+ international boats stuck and cyclone season imminent.
Fortunately Fiji opened up in July (with a strict application process and arrival protocol) and one-by-one boats are being accepted to quarantine and enter. There is concern, however, over limited cyclone refuge in both Fiji and French Polynesia with so many boats unable to move out of the South Pacific and no other options available because of Covid border closures.
New Caledonia will permit emergency stops for food and fuel, pre-arranged at least a week beforehand. Therefore for NZ and Australian boats heading home, application for the stop is recommended regardless of whether the stop is actually needed.
The Ocean Cruising Club (OCC), Down Under Rally and a great many other private individuals and organisations have been working together continually behind the scenes to try and ensure a safe passage out of the Pacific for small boat cruisers, liaising with various government ministers, diplomats, marine trade associations, health authorities etc. in both NZ and Australia in the hope of facilitating, at a minimum, transit under quarantine and/or ports of refuge for the South Pacific cyclone season.
Unfortunately it has now been confirmed by both countries that needing refuge for cyclone season will not be sufficient cause for an exemption to be granted and to secure entry into either country. Read the OCC's final update here.
A useful discussion on the situation in the South Pacific can be watched at this SSCA webinar (with all concerned as panelists) which took place on 12 September, talking about the latest situation – https://www.youtube.com/embed/3K_WRTlsZJ0
SOUTH PACIFIC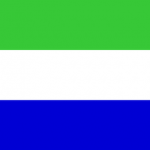 GALAPAGOS
Status: Open
Galapagos sea borders reopened at the end of July 2020 and all yachts are allowed to enter once again. A PCR test is mandatory prior to departure for all crew and a number of documents must be sent to the agent in advance. For full details of requirements and protocol see Galapagos Biosecurity.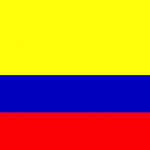 ECUADOR
Status: Ports Open
The Navy opened ports nationally on 18 May, however the local authorities must have protocols in place to deal with the vessels, therefore many ports are still not able to accept incoming traffic. Bahía de Caráquez (Puerto Amistad) is now open and can accept international yachts. A Covid test is required on arrival and quarantine. Full details on the port page. Land borders are still closed and flights are only for Residents and Ecuadorian Nationals.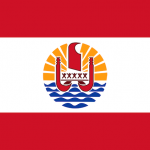 FRENCH POLYNESIA
Status: Open with conditions
On July 15 2020, the borders of French Polynesia opened to travelers coming by air and at the end of August sea borders opened – with conditions of entry. If you wish to come to French Polynesia by private yacht, you must first register your intention with DPAM, make a Maritime Declaration of Health, and meet testing and/or quarantine requirements for crew. Full details can be found at FP Biosecurity. Careful consideration, however, should be taken about crossing the Pacific for French Polynesia when so many boats from the 2020 season are still in the Islands.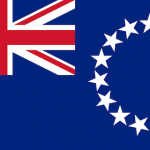 COOK ISLANDS
Status: Closed
Mid-March the Cook Islands government put in place a temporary ban on all cruise ships, pleasure crafts and yachts entering Cook Islands waters. This ban has now been further extended to 30 September, 2020.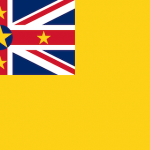 NIUE
Status: Closed
The Niue Government on 18th of March 2020 issued COVID-19 Advisory notice #3 stating "Entry is also hereby refused to all yachts and cruise ships that intend to visit Niue until further notice." For the 2020 season no moorings will be in place in Alofi as 2020 is being used to locate, access and repair moorings from a damaging Cyclone Tino in mid-January. No yachts will be allowed entry for the 2020 season. The port of Alofi remains closed to visiting yachts and yachts in transit.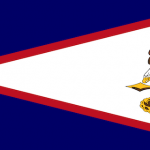 AMERICAN SAMOA
Status: Closed (except to US citizens)
All entry permits have been suspended until further notice (including those for foreign nationals). There is a special protocol for US travelers and entry is not automatically granted. Travelers from all States, Territories and foreign countries are required to be COVID-19 tested with negative results revealed, in order to enter American Samoa and will be subject to quarantine at the discretion of DOH physicians. Find out more at American Samoa Biosecurity.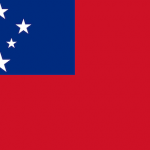 SAMOA
Status: Re-fuel and Supplies Only
The State of Emergency order was amended on 13 May permitting access to yachts in transit for re-fuel and re-supply only. As of August however, authorities are only permitting cargo vessels and fishing boats to briefly stop in Samoa. See Samoa Biosecurity for updates.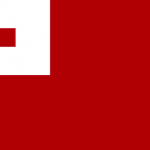 TONGA
Status: Closed
Tonga is COVID-19 free and remains closed. The OCC has written to the Prime Minister. The OCC's port officer, Greg Just, is involved in re-invigorating the Vava'u Tourism Association and is liaising with local stakeholders. Greg is developing and promoting a quarantine-on-arrival approach for Tonga, including both policy and local logistics. The need for transit has been acknowledged and there is ongoing liaison with senior officials. No decision has been made to date. Greg and the OCC continue their efforts. Minerva Reef (en-route from Tonga to Fiji) is claimed by the Kindgom of Tonga and request to access the reef at this time must be made well in advance. Full details at biosecurity.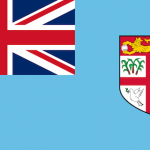 FIJI
Status: Open
Fiji's maritime borders are now open to foreign flagged vessels and superyachts. The only port of entry is Port Denarau Marina. The framework for accepting foreign pleasure yachts into Fiji has now been finalized and skippers can start with the application process. There is a strict protocol that must be adhered to including appointing a registered agent, getting written approval to enter, obtaining a covid test prior to departure and a 14 day quarantine period. See this article with full details.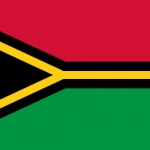 VANUATU
Status: Closed
Vanuatu banned all international arrivals by pleasure yachts mid-March until further notice. Border restrictions within the islands were lifted mid-April due to the need for emergency assistance to the Northern islands because of Cyclone Harold damage. The President announced in July that borders would not be opening until at least 31 December, 2020.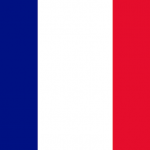 NEW CALEDONIA
Status: Transit only
New Caledonia lifts the last restrictions imposed over the Covid-19 pandemic on June 15, 2020. Borders, however, will remain closed and recreational vessels on international voyages are still not allowed in French/New Caledonian territorial waters. Vessels are permitted to enter Noumea if in need of supplies, fuel or shelter, must first apply to stop via Noumea Ocean or Noumea Yacht Services. The crew will not be allowed to disembark and the vessel must anchor in a quarantine anchorage except when taking on fuel. See New Caledonia Biosecurity for details. If considering New Caledonia as an emergency stop, it is recommended you make the application anyway as it must be made at least a week before intended arrival.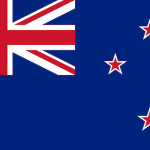 NEW ZEALAND
Status: Closed (exceptions may be possible)
Currently only New Zealand residents and citizens are permitted to enter New Zealand. This includes the Realm countries (the Cook Islands, Niue, Tokelau), Australian citizens and permanent residents ordinarily resident in New Zealand, airline and marine crew. Visa waiver crew (including Australian citizens not resident in New Zealand) travelling on superyachts and pleasure craft are not exempt from the closure of New Zealand's border and current immigration instructions state they must be refused entry permission unless they meet one of the exceptions. More information on current immigration policy to apply for an exception to the border closure can be found on Immigration New Zealand's website.
A new maritime exception agreed by the NZ Government on 12 June will allow entry to those arriving at the maritime border, where there is a compelling need for the vessel to travel to New Zealand. See New Zealand Biosecurity for details.
The NZ Government have now confirmed that the prospect of a potential cyclone or cyclones in the future are not a compelling need to arrive in New Zealand for humanitarian reasons. See South Pacific: Australia and New Zealand Refuse Cyclone Refuge for Yachts (19 September) for full details.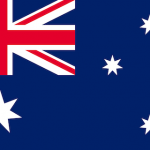 AUSTRALIA
Status: Closed (exceptions may be possible)
Only Australian citizens and permanent residents are permitted to enter Australia. Crew travelling on superyachts and pleasure craft are not exempt from the closure of Australia's border, and current immigration instructions state they will be refused entry permission unless they meet one of the exceptions. Exemptions must be granted prior to travelling to Australia and require a valid visa.
Information on coming to Australia, including information on exemption applications, can be found at: https://covid19.homeaffairs.gov.au/coming-australia. More details at Australia Biosecurity.
The Australian Government have now confirmed that the prospect of a potential cyclone or cyclones in the future are not a compelling need to arrive in Australia for humanitarian reasons. See South Pacific: Australia and New Zealand Refuse Cyclone Refuge for Yachts (19 September) for full details.
NORTH PACIFIC
In the North Pacific the majority of islands are closed.
……………………………………………………………………………………………………………………………………………………………..
Useful Resources:
……………………………………………………………………………………………………………………………………………………………..
Related Reports:
……………………………………………………………………………………………………………………………………………………………..
All the information in this document was accurate at the time of publication, however, with the rapidly changing situation during the current health emergency, rules and regulations are evolving on a daily basis. It is the Skipper's responsibility to contact the intended port of refuge in advance and confirm that stopping is still possible and procedures remain the same.
This document will be updated (and re-dated) as and when new information comes in. Follow what has been updated in the "update history" section at the bottom of the report.
Please e-mail [email protected] if you have information on any open/transit ports not included in this document or any updates to share. Thank you.
Related to following destinations: American Samoa, Australia, Cook Islands, Ecuador, Federated States of Micronesia, Fiji, French Polynesia, Galapagos, Guam, Hawaii, Kiribati, Marshall Islands, New Caledonia, New Zealand, Niue, Northern Marianas, Palau (Belau), Panama, Samoa, Tokelau, Tonga, Wallis and Futuna, Western Samoa