Long-Distance Cruisers Helping Locals: With the Lockdown comes Hunger
Locked down in Santa Marta Colombia, it was evident to long distance cruisers confined within the marina that a great many locals were without basic food and supplies as work dried up and curfew remained in force. This is the story of how they assisted and got involved and gained a better understanding of the make-up of the local population and problems they have to endure.
Published 3 years ago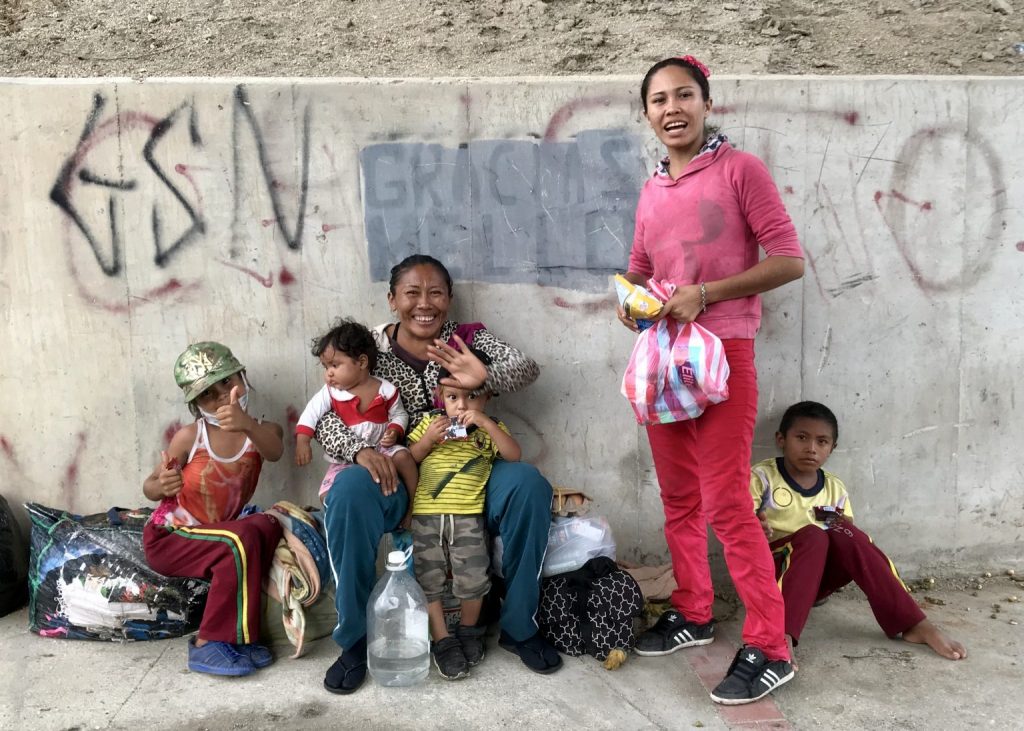 Our thanks to Michael Jungclaus for sharing his story with Noonsite.
For the first few days after our arrival in Colombia, before anyone thought of a curfew, the streets of Santa Marta were full of life. For example, when going out to restaurants we saw lots of people working as street hawkers, street artists etc.
In Colombia, more than half of the working population works in the so-called "informal" sector. But now, with the lockdown, these people are without income from one day to the next. Most of them only have enough food in their houses for a few days. But after one week, two at the most, the curfew restrictions mean, for many of them, that they are no longer able to provide for their families. Consequently more and more houses have red cloths hanging outside their homes, indicating they are suffering and need basic food.
The homeless are also suffering, a large number are refugees from neighbouring Venezuela. More than four million have already fled from the government there. Apparently the Venezuelan crisis is responsible for the second largest migration in the world, and Colombia is the destination for more than 1.5 million. Without government aid or a family to provide some support, the curfew causes substantial problems. The closure and the cordoning off of the market area means that large sections of the population are also cut off from their main source of food, the waste from the market traders.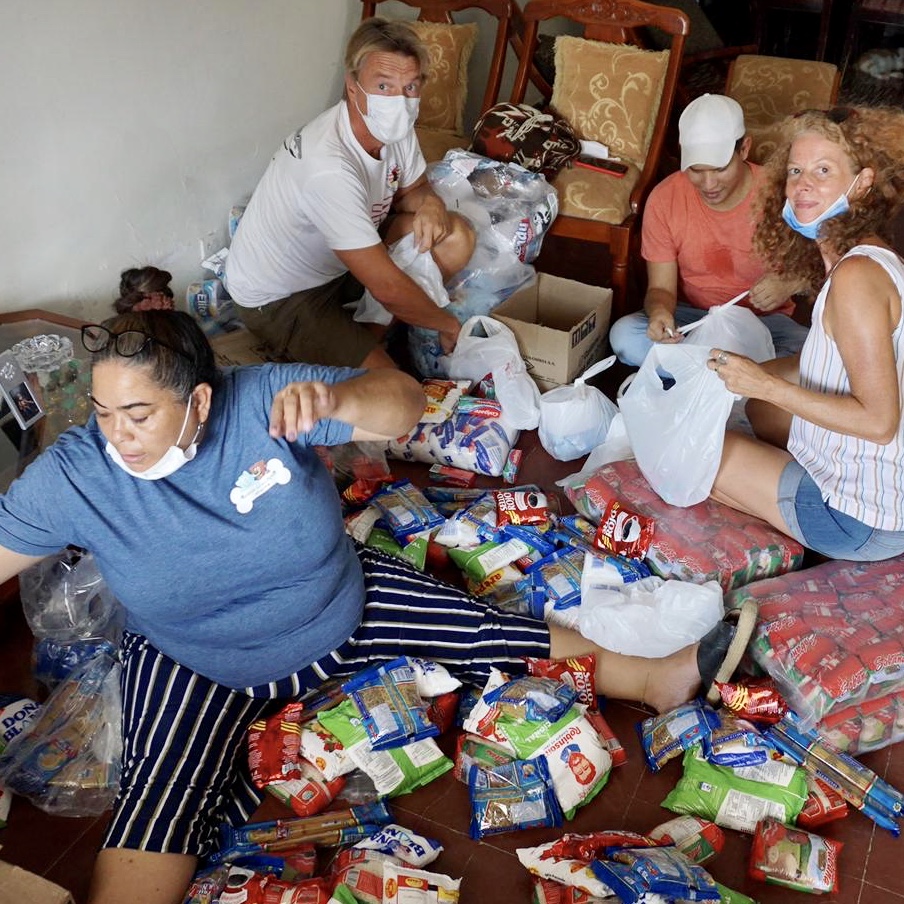 Tour 1 – 29th & 30th April 2020
We didn't want to just sit back and just observe this situation. So the long distance sailors in the Marina organised themselves and set about raising funds. Initially about €350, was collected.
Marlon, a German-Spanish guy living in Santa Marta, who we had met shortly after our arrival, introduced us to Alfredo and Liliam. Both of them take care of stray dogs and cats in their spare time, but they also have experience of distributing food to the needy. They made a list of basic food and hygiene items and we packed these supplies into bags for 35 families. Each bag had enough food to feed four people for about a week. After shopping, sorting and packing we went to a district with a high percentage of needy people and distributed the bags.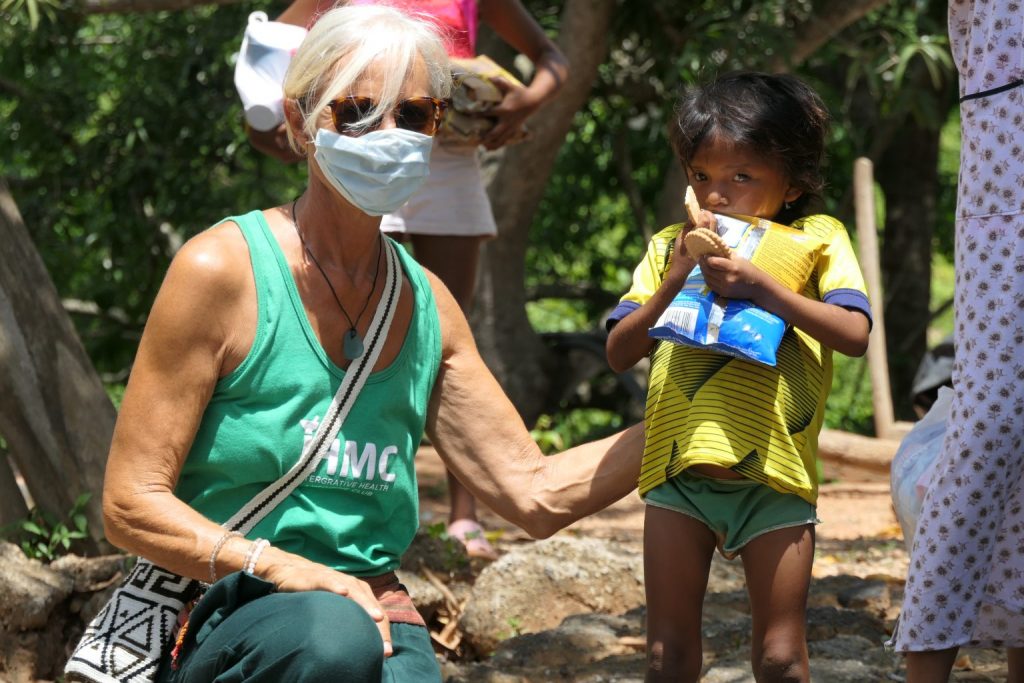 We concentrated on families with children and people living on the streets. When we gave out the bags, the women were particularly happy, whilst the men mostly stayed in their house or stared indifferently at their smartphones during the distribution. We also brought along some sweets, biscuits and cakes for the children. Their shiny eyes are a picture that will stay with us for a long time.
Later, when talking with the homeless we learnt more about their circumstances. They ranged from "newly arrived on the street because of unemployment" to "abandoned by their family as a child". Many of them were hiding from the police because of the curfew, which makes it even more difficult to get food to these people.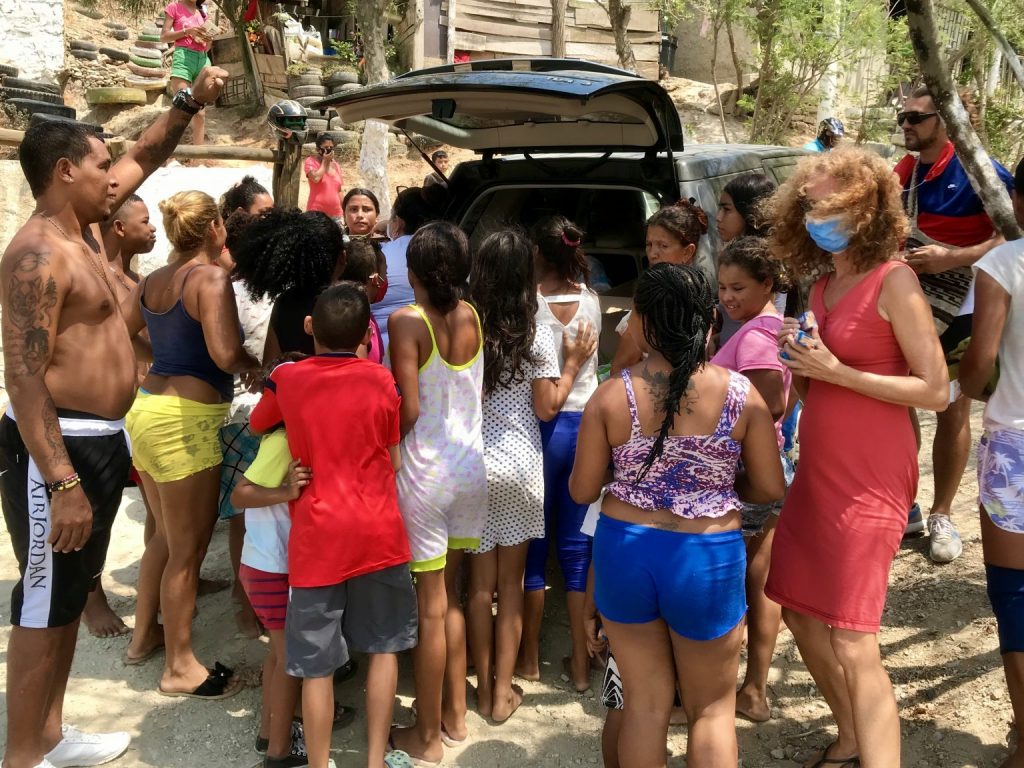 While we felt quite safe during the distribution activities, it did become a bit uncomfortable during our last drop that day. We stopped in front of two huts with red cloths handing outside. At first the inhabitants were quite hesitant about coming out to our car. We distributed the first bags from the open tailgate, but then more and more people came from nearby buildings. Suddenly we were surrounded by a confusing crowd. Thanks to the timely actions of our local helper, we were able to hand out the last bags in a controlled manner and then make our way home.
During that day we took pictures and posted the action on Facebook and WhatsApp to draw attention to the dire situation here. The reaction was overwhelming. Without explicitly asking for donations, we raised about €4.700, within a few days. Family, friends, neighbouring yachts – even Facebook contacts not personally known to us offered support. So a huge thank you to all people concerned!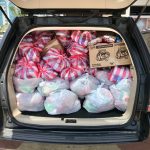 So now the project has been extended. [With an extended curfew] there will still be a serious ongoing need and the opportunity for further distributions.
Read further notes from eight subsequent tours and see more pictures at https://sail.jungclaus.info/.
Michael Jungclaus
……………………………………………………………………………………………………………………………………..
The opinions expressed in this article are the author's own and do not reflect the view of Noonsite.com or World Cruising Club.