Living on a Cruising Yacht in Mexico During the Pandemic
Previous Page
Report Intro
Mexico has never closed to cruising arrivals at any time during the pandemic. Unable to cross over the Pacific to French Polynesia this year, SV Migration has been in Mexico for over 6 months. Here they report on the latest situation and what life has been like for those that chose Mexico for lockdown.
Last Update - November 03, 2020
Report Content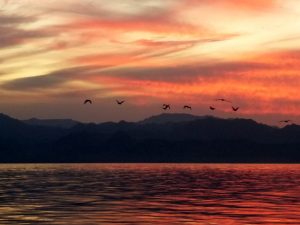 Living on a cruising yacht in Mexico is one of the easiest places to be during the pandemic. Though there was some confusion in the early months as the government attempted to figure out how cruising yachts should be treated, in most of Mexico, things are pretty much as they were before the pandemic.
There had been some confusion in the Sea of Cortez when many boats arrived in the spring from the mainland. This was due to a large number of yachts not being able to sail to French Polynesia and choosing to spend the upcoming summer hurricane season in the Sea of Cortez. Some local communities were worried with the influx of foreign yachts and there were reports of some antagonism as well as government-enforced quarantines. But this did not last long. Unfortunately, the few incidents that occurred were blown out of proportion – as so often happens on social media.
Currently one can check in to and out of Mexico from a foreign country with no problems. We know several boats that arrived last month (October) in Ensenada from Canada and they reported paperwork was very easy.
Though a few ports were closed for several months, ports and marinas are now open. Some ports require you to have your temperature checked before coming ashore. Others require it once on shore.
In Baja California, most towns are operating as usual with masks required in shops. Mask wearing and safety measures vary a great deal from area to area with some towns being very vigilant and others practically ignoring guidelines.
Most cruisers are very careful when going ashore. There are the occasional ignorant sailors that don't believe in the benefit of masks or think that it is all a farce, but most are vigilant and understand that it is important to follow safety protocols not only for their own health, but for those ashore.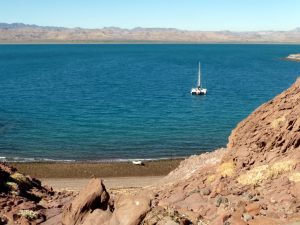 "Bubbles" form among a group of boats that agree to provision around the same time and then socialize together after a reasonable period away from populated centers.
The annual Baja Ha-Ha Rally has been cancelled this year so the usual arrival of 100-200 boats will probably be severely reduced this Fall. In the late winter and spring, if French Polynesia is open to new arrivals, the boats that missed the crossing last year will depart — reducing the number of cruising yachts in the area even further.
It is still easy to find a secluded anchorage in many parts of Mexico where one can be on one's own for days at a time. Fishermen are friendly and willing to trade, shopkeepers are happy for the business as tourism is down, stores and chandleries remained fairly well-stocked, and most locals are as amiable as ever.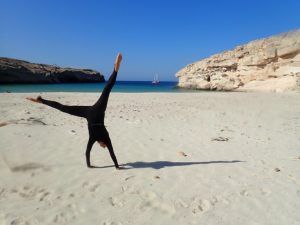 Bruce & Alene
s/v Migration
Isla Angel de la Guarda, Baja California
Useful Resources:
James Home of s/v Rejoice created this excellent website which monitors the latest pandemic-related situation in ports of Pacific Mexico & Gulf of California – https://sailpan.info/

SY Totem have a useful list of websites and primary sources for Covid-related information in Mexico for cruising yachts – https://www.sailingtotem.com/covid

Related Reports:

…………………………………………………………………………………………………………………………………..
The opinions expressed in this article are the author's own and do not reflect the view of Noonsite.com or World Cruising Club.
Places
User Comments
You must register first or be logged-in to leave a comment.
No comments for this post.