INSIGHTS: Cruising with the Moon
Anna Eriksson, behavioral scientist, executive coach and liveaboard, left Stockholm, Sweden with her husband Arthur on board their 16 meter Amel Super Maramu ketch in March 2019 and arrived in New Zealand in December 2020. Here she shares with Noonsite her photo story of the moon as they crossed the Atlantic Ocean and then the Pacific Ocean to New Zealand. For those who already have experienced an ocean crossing, this INSIGHTS might just provoke some powerful memories of moonlit nights while on passage.
Published 2 years ago
I was born and have lived most of my life in the beautiful capital of Sweden, Stockholm. Mostly I never saw the moon. When we started to sail I saw her always. This is my pictorial tribute to her.
Stockholm 19 March 2019, 20.24. We stayed in Wasahamnen, in the city and went walking around Djurgården every night. This is just outside the restaurant Oaxen – well worth a visit.

Galicien, Punta das vallas, Illa de Faro 15 August 2019, 22.19 – the crescendo and moment when it all turned to gold.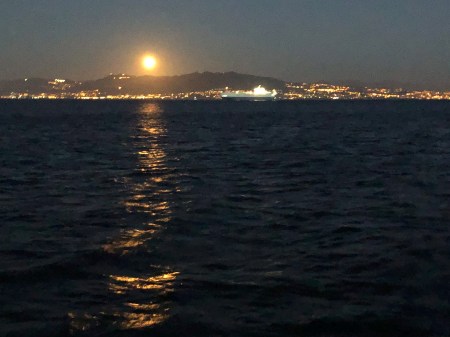 Porto Santo, the small island north of Madeira, 12 September 2019, 20.19. On this day, every year, the islanders celebrate the return of Christopher Columbus. The whole village was out – it was very moving.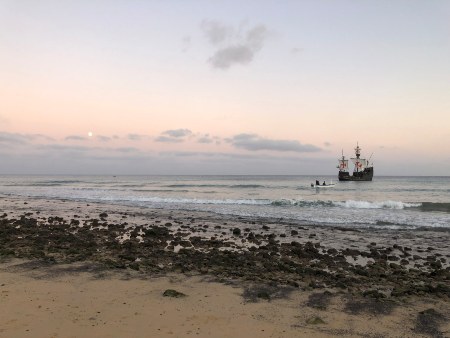 La Gomera, San Sebastian marina, 12 November 2019, 21.37. Westayed three weeks on this very cosy island.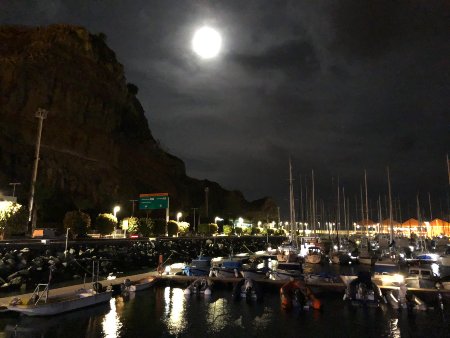 North Atlantic 9 January 2020, 20.22. I just love the moon gates!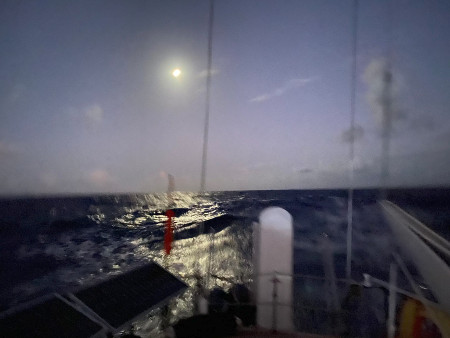 Lake of Gatún, 13 March 2020, 23.05 – this is the lake in the middle of the Panama canal. We came there quite late and the moon was just visible some short moments.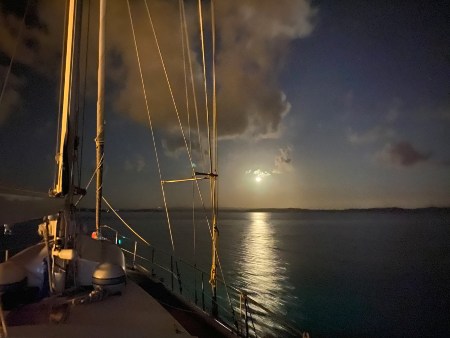 South Pacific, 14 April 2020, 4.55 – round balls up in the sky.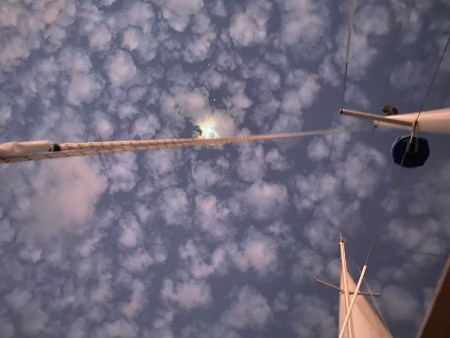 South Pacific, 16 April 2020, 4.55 – we are very close to land. On 18 April we reached Hiva Oa in the Marquesas after 33 days on the Pacific.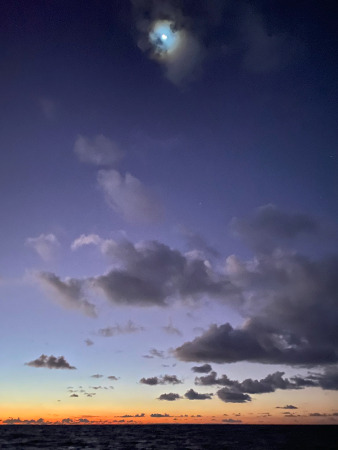 Tauhata, Hanatefau, 1 June 2020, 16.24 – this I think is the best spot to anchor in Marquesas Islands. The mountain is like a wall, protecting against headwinds. Several Amel-owners stayed here under the COVID-19 confinement. In the nearby small village, Hapatoni, Tehine in the blue house cooked for the sailors. A really sweet spot!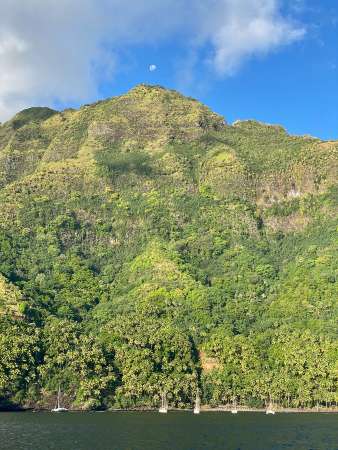 Nuku Hiva, 4 June 2020, 17.53 – like a painting!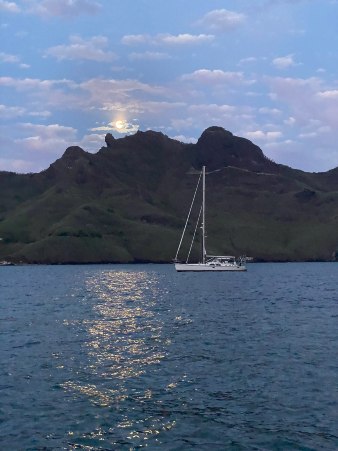 Papeete, 1 September 2020, 19.37 – this is our second (of four) full moons in Papeete, the capital of French Polynesia. On 9 November 2020, we finally got permission to continue to New Zealand. We left the same day for Moorea.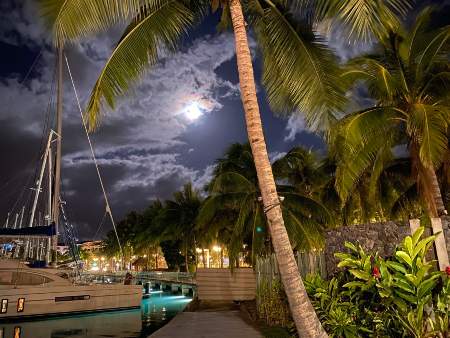 South Pacific, 29 November 2020, 20.50 – we are east of Kermadec Islands – the full moon is amazing! We arrived in Opua, the Bay of Islands in New Zealand on 8 December 2020 after 21 days at sea.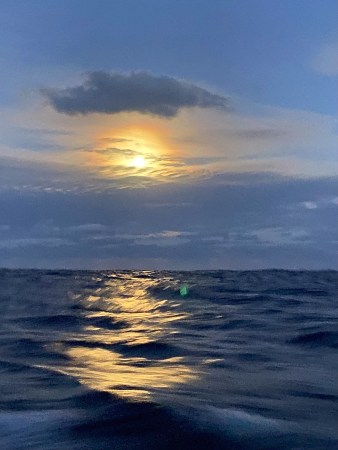 New Zealand, Whangamumu bay 28 December 2020, 21.18 – Still another painting. 30 December we arrive in Whangarei which will be our home for a while.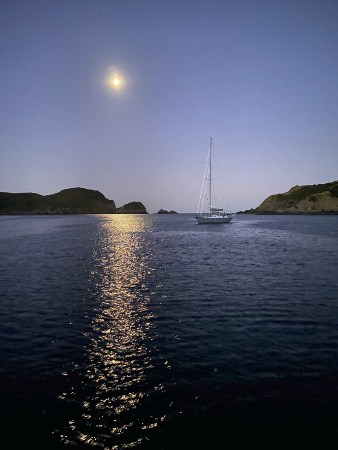 ………………………………………………………………………………………………………………………………………
About the Author
Anna Eriksson is an executive coach from Stockholm, Sweden, who sold everything to sail and live on board with her husband. She runs the company Avalona for CEO's that are ready to raise their energy.
https://wavebywave.se/
Avalona – Executive and Team Coaching

………………………………………………………………………………………………………………………………………
Related Links:
………………………………………………………………………………………………………………………………………
The opinions expressed in this article are the author's own and do not reflect the view of Noonsite.com or World Cruising Club.