Cruising Resources: Insights
INSIGHTS was launched at the start of 2020 to celebrate Noonsite's 20 years on the web.
INSIGHTS is a platform where guest contributors from the sailing and cruising world can share a variety of viewpoints on nautical-related topics ranging from how-to tutorials and equipment reviews to cruising single-handed and voyaging with a conscience.
Topics:
Some of the topics covered so far include man overboard, living off-grid, boat schooling and tips on how to "sail away".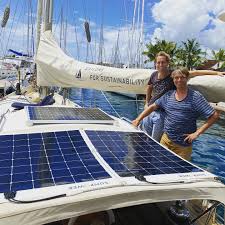 Authors:
Guest contributors include authors, sailing instructors, circumnavigators, extreme sailors and just regular cruisers like you and me.
Take part:
If you would like to be considered as a guest contributor, please contact [email protected] with a short summary of articles you have in mind and the word INSIGHTS in the subject line.
See the Reports tab below for all INSIGHTS posted to date.