French Polynesia: Permitted Stay for yachts increased to 18 months
Previous Page
Report Intro
Good News for all French and foreign sailors visiting French Polynesia. The local Customs have seen the error of their ways after much lobbying by a number of yachting associations and have now modified the length of stay for yachts.
Report Content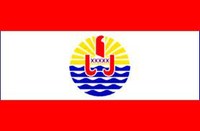 The new decree (order 401 CM – article 12), concerning Customs' control of leisure sailing and temporary importation of visiting leisure vessels in French Polynesia, modifies the length of stay for yachts visiting French Polynesia from 185 days maximum a civil year, to 18 months. It was voted in by the Council of Ministers on Monday, March 25th, 2013 and made applicable on March 27th, 2013.
The new 18-month stay is renewable after an exit from the Territory by the yacht of 6 months minimum.
The Decree 401 CM is published in the Official Journal of French Polynesia (JOPF): here is the link to Lexpol, the website of the JOPF, where you can find the new law in this pdf document to download .
See French Polynesia Clearance for more details.
Any sailors who arrived in French Polynesia with their yacht prior to March 27th, 2013, are asked to contact the Customs service to find out what the conditions are for their length of stay.
Contact Mr Bernard TEINA: Email: [email protected]
Service des douanes, centre de contrôle de la navigation de plaisance, BP 9006 Motu Uta, 98713 Papeete; Fax: (+689) 50 55 95
Date Last Edited
January 23, 2015 - 03:45 PM
User Comments
You must register first or be logged-in to leave a comment.
No comments for this post.