Previous Page
General Info
COVID19: OPEN PORT
Tunisia's borders opened on 27 June, 2020.
Depending on where you come from, entry requirements will vary.
See Biosecurity for more details.
Description:
Kelibia is a busy fishing harbor on Tunisia's NE coast. It is a suitable port of refuge when en-route between Malta, Pantelleria, Sicily or Sardinia.
Position:
36° 50'02″N, 11° 06'31″E (harbor entrance)
Clearance
This is a Port of Entry. See Noonste/Tunisia/Formalities
Port Police and Customs are pleasant and accommodating. They will come to your boat for an inspection and may ask for "souvenirs/cadeaux" (whisky and/or cigarettes) and will complete all documentation while on your boat, taking your passports to their office and returning them a short while later. If you have prepared a list of all electronics on board, including computers, tablets, cell phones, navigation equipment, radio's TV's etc., it will speed up the process.
It is a useful harbour from which to clear out of Tunisia.
Last updated September 2017.
Docking
Entrance is straightforward and the port offers good shelter in almost all conditions although space is tight as this is a working fishing port.
There is only a small section of the dock for visitors and most of the space is taken up by local boats or seemingly abandoned ones. No water or electricity. The north side of this pontoon is reserved for Guarde National and even though you might be encouraged to tie up there, do not. When the Guarde National boat returns (at any hour) you will have to move.
Be prepared for rafting up next to other boats and have plenty of fenders ready. The dockmasters do try hard to find a place for you to berth, and usually, they try to assist with docking, including moving other boats to make room.
Alternatively, it might be possible to dock along the south breakwater/quay just east of the fuel station. Be mindful that the wall is rough and can do damage to your boat, not the best place in strong northerlies.
There is a big travel lift, which might be available for emergency repairs. Because of the many fishing boats some common parts might be available or can be made.
This is not a "marina" by any stretch of the imagination, however, is reported to be a clean port with friendly officials and of course, is cheap. Hammamet and Monastir both have marinas, and if attainable may be better choices if you are planning to stay for longer periods of time. Costs, however, are much higher.
Last updated September 2016.
Courtesy Flag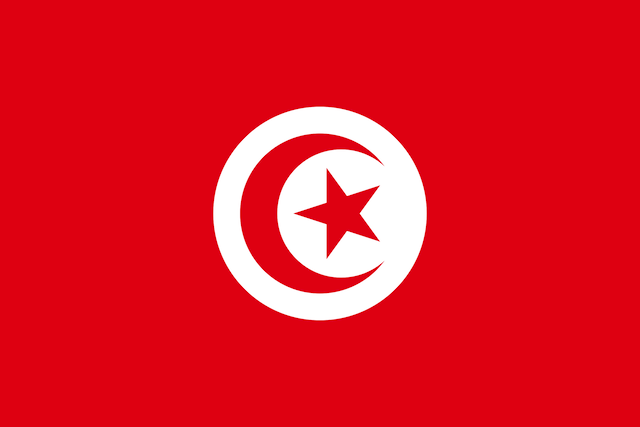 YachtFlags.com offers a discount to Noonsite members.
YachtFlags.com provides high quality courtesy flags that are manufactured in durable Knitted Polyester fabric. Knitted so that the fabric itself does not deteriorate in the constant movement that marine flags are usually exposed to, and polyester so that the flag does not weaken in the strong UV-light usually found in the main sailing areas of the world.
Use the coupon code NOONSITE_5A2B when checking out to get 10% off today.
Buy Now On YachtFlags.com