Previous Page
General Info
Description:
Although the largest city in the French West Indies, Fort-de-France still retains its old quarter with its narrow streets and wrought-iron balconies. Best known for being the birthplace of Josephine, wife of Emperor Napoleon Bonaparte. The city occupies a site on the northern side of a large bay on the west coast of Martinique.
Position:
14° 36'N, 61°04'W (anchorage)
Related Businesses
Librairie Antillaise

Address: 32 Rue Schoelcher, Fort-de-France, Martinique,
Clearance
See the main Martinique/Formalities page for full details.
Clearance is completed at the Cruise Ship dock, Port Customs office or with one of their agents; Centre d'Affaires Agora or at Sea Services Chandlery (right on the waterfront).
Customs have an office in the Express des Iles, inter-Island Ferry Terminal. This is where the Ferries leave to Dominica, St. Lucia, etc.
Last updated: March 2018
Docking
Fort de France is a lovely anchorage and the town is historic and quaint. There are large malls a short bus ride away providing a selection of products unavailable elsewhere in the Caribbean.
Anchoring:
Yachts should anchor away from the ferry dock as this area, just off the town, is very busy with ferries. The anchorage under the old fort is very popular and can get crowded. It can also be quite windy here for such limited space.
There is a prohibited anchoring area in front of the southern tip of the Fort St. Louis peninsula.
Yachts can also anchor in the north-east part of the bay or at any of the villages across the bay and take a ferry into town.
It may be possible to find a free visitor's mooring.
Watch out if leaving your dinghy at the dinghy dock. The area is very popular for youngsters to dive and swim, especially after school, on weekends and holidays. Local youths are known to use unattended dinghies as diving platforms!
There is an alternative option for your dinghy in town, on the concrete wall just 50m west of the swimming dock. It has three ladders, about 2 metres high for convenient access to the concrete apron on shore. A stern anchor is recommended here as there are wake induced surges in this harbour. There are no swimmers in this area however it is recommended you secure the dinghy and outboard plus all loose objects in the dinghy and remove anything of value.
Marinas:
The new Marina Etang Z'Abricot is reported to be very reasonably priced but is a long walk from town.
Security:
Take care ashore as there have been reports of cruisers being mugged in the past. In June 2022 CSSN reported that a charter guest was held up at knife point on the dinghy dock at Fort de France.
Dinghies continue to be the focus of thefts and vandalism. The latest incident occurred in July 2022 at the main dinghy dock when a dinghy was stolen, despite being chain locked.
See Piracy and Security Reports for Martinique for the latest incidents.

Previous reported thefts include a dinghy stolen in July 2021 that was chain locked to the Maxmarine dock and in two separate incidents in 2017, two dinghies left on the long dock ashore at Fort de France had their fuel tanks stolen. The padlock/cable securing the outboard and fuel tank had been broken open/cut.
Another boat reported an attempted theft of a fuel tank and fuel line from a securely locked dinghy at the dinghy dock near the fort in December 2019. (see CSSN report).
Last updated: July 2022
Related Businesses
Le Ponton Du Bakoua

Address: Fort-de-France, Martinique,

Modest marina with 20 moorings offering basic services of water, electricity, gas, Wi-Fi, bar/restaurant. Latitude 14'33'S Longitude 61'3W.

... Read More

Port de Plaisance de L'Etang Z'Abricots

Address: Étang Z'Abricots, point des Grives, Fort-de-France, Martinique, 97200

A new marina opened here in December 2014. It is still not marked on some charts. Follow the buoyed channel giving Pointe des Sables a... Read More
Courtesy Flag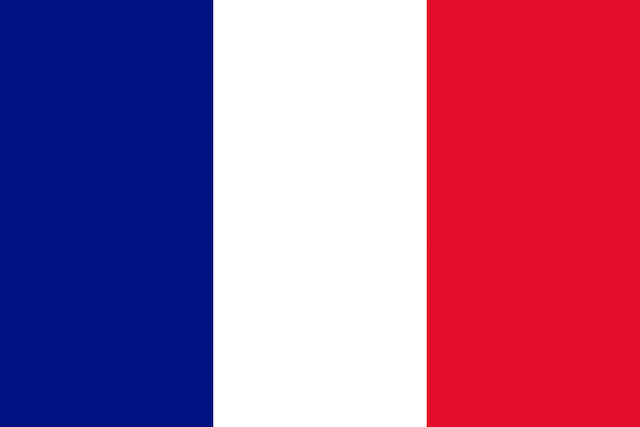 YachtFlags.com offers a discount to Noonsite members.
YachtFlags.com provides high quality courtesy flags that are manufactured in durable Knitted Polyester fabric. Knitted so that the fabric itself does not deteriorate in the constant movement that marine flags are usually exposed to, and polyester so that the flag does not weaken in the strong UV-light usually found in the main sailing areas of the world.
Use the coupon code NOONSITE_5A2B when checking out to get 10% off today.
Buy Now On YachtFlags.com
Places