Previous Page
General Info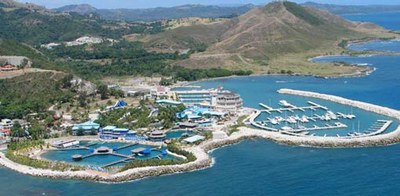 Puerto Plata old port on the north coast of the DR is now a commercial port with clearance facilities. It is however not ideal for sailboats as it is set up for commercial craft only.
Cofresi is just west of Puerto Plata and is where Marina Ocean World is located, based within a resort and casino village. This is a handy marina for clearing into the DR and noonsite has received many positive reports from cruisers who have done so here.
Caution: Whilst the entrance is well marked with buoys, if there are strong winds from the north this can create quite a surge within the marina, a situation that is very difficult to predict.
Position 19° 49'43″N, 70° 44'01″W (marina entrance)
Clearance
See DR Formalities for detailed clearance information and fees
Clearance here at Ocean World is reported to be well organised with very friendly staff. Most importantly, the marina does not charge fees for assisting with the entry or exit process.
Last updated March 2015.
Docking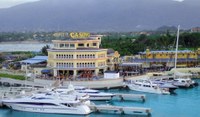 Contact the marina office or dockmaster on VHF CH. 16/68 for safe passage in and out of the marina, instructions will be given on where to dock the vessel.
Staff is reported to be very helpful.
Latest reports confirm that there is only a small amount of surge in the entrance which sometimes affects the super-yacht berths. The remaining berths are reported to be perfectly calm, however, it's likely this depends on the strength of the NE Trade Winds. Further work is being done to try and eliminate any surge.
Last updated March 2015.
Places
Dominican Republic, Puerto Plata (Cofresi)