Previous Page
General Info
COVID-19: OPEN PORT
Description:
Playa del Coco is the northernmost point of entry to Costa Rica, situated on Guanacaste's Gold Coast. Situated below the hurricane belt and sheltered from the easterly trade winds of Papagayo, the marina offers a safe haven (albeit a five star one!). The international airport is less than half an hour's drive away.
It is important to note that clearing in or out at Marina Papagayo does require the use of an agent as the Port of Entry is Playa del Coco. This can be costly. See the clearance section below for more details.
Note: It is the policy at Marina Papagayo not to fuel boats until they have checked in.
Position:
10°38.14'N, 85°39.16'W.
Clearance
See Costa Rica Formalities for full details on clearing into and out of Costa Rica.
Clearance and Immigration facilities are available here. The Harbourmaster uses the agent, Paramares SA (details below), to clear boats in. This agent can also be used to secure a Permisode Permanencia (2-year cruising permit).
Many cruisers choose to clear into Costa Rica beforehand at Cocos, where clearance is straightforward, simple and free.
To clear in at the Marina [Papagayo] all boats must use a clearing agent. Arrangements for clearance need to be made a minimum of 48 hours in advance of arrival in order for the agent to set up the logistics for clearing on site. The agent fees range from $450 to $550 depending on size of boat and if arrival is at the weekend (overtime).
It is important to note the decision to use or not use an agent cannot be done once you arrive at the Marina. If a boat arrives at the marina docks and then decides they do not want to use an agent (i.e. stay at the marina) technically it is not permitted to sail back to Coco because it has no paperwork. If a boat arrives at the marina without advance notification then the vessel is subject to quarantine until the agent can arrange clearance. In some cases, this may be between 24 and 48 hours.
All official Marinas in Costa Rica were given the benefit of offering duty exoneration, or what is called a two-year MOPT permit, in order to populate the marinas. This exoneration process has a cost and Marina Papagayo offer a dockage credit on the cost depending on how long the boat stays.
Bonding can only be done in Golfito at Banana Bay and Fish Hook marinas.
Marina Papagayo cannot provide goods or services to a vessel that has not cleared in. This includes fuel.
Last updated: January 2020
Related Businesses
Nautica Shipping Agents

Address: Escazú centro, costado noreste de la Iglesia Católica, Edificio Magallanes, segundo piso, oficina #3, San José, Costa Rica,

NAUTICA operates in both Costa Rican coasts (Pacific & Atlantic) and service clients in pleasure vessels as well as commercial vessels. Full yacht agent services... Read More

Panamares S A

Address: Costa Rica,

Services since 1992 include clearance (customs and immigration), National park permits (especially Cocos Island), ships spares in transit, TIP, nationalization of ships to carry the Costa... Read More
Docking
The marina is part of Peninsula Papagayo – a luxury resort/residential community with a Four Seasons Resort hotel, a top-class golf course, and a Beach Club & Spa.
Marina Papagayo has 180 slips from 35 ft to 250 ft. Reports are that the marina is very exposed to the trade winds which can make berthing tricky. Chafe gear and sturdy spring lines are recommended to minimize the effects of the surge.
The harbourmaster is reported to be very friendly and helpful, as are the staff.
This is a government recognized marina and as such can provide long term berthing to foreign yachts with a Permisode Permanencia.
Last updated: January 2020
Related Businesses
Marina Papagayo

Address: Final de la Ruta Nacional 253, Peninsula Papagayo, Liberia, Guanacaste, Costa Rica,

Full facility marina with 180 slips - 35 ft to 250 ft. Services include electricity, potable water, WiFi, cable TV, fuel dock, pump-out facility, chandlery, clearance... Read More
Courtesy Flag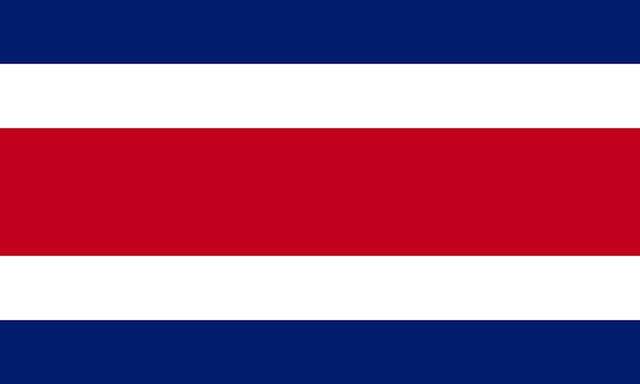 YachtFlags.com offers a discount to Noonsite members.
YachtFlags.com provides high quality courtesy flags that are manufactured in durable Knitted Polyester fabric. Knitted so that the fabric itself does not deteriorate in the constant movement that marine flags are usually exposed to, and polyester so that the flag does not weaken in the strong UV-light usually found in the main sailing areas of the world.
Use the coupon code NOONSITE_5A2B when checking out to get 10% off today.
Buy Now On YachtFlags.com