Previous Page
General Info
A new marina in the Patagonia Channels, Marina Austral is the second southernmost marina in the world.
Puerto Aguirre is located on the south coast of the island Las Huichas, adjacent to the Moraleda channel, between the mouth of the Aysén fjord (to the south) and the Puyuhuapi channel (to the north).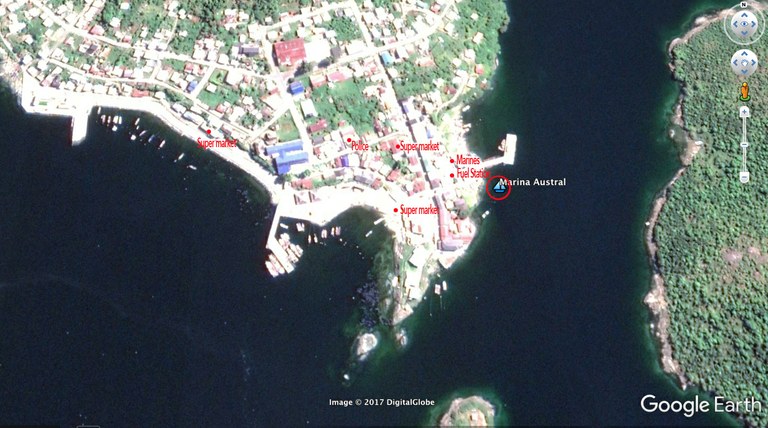 Located in the town centre the marina is conveniently close to all services.
Position: 45°09'53.4″S, 73°31'16.4″W (marina)
Clearance
The Chilean Armada is located next to the marina.
Docking