Western Mexico to Panama: Free SSCA Webinar
Previous Page
News Intro
Join SSCA for a free, interactive session with their Cruising Station Hosts (CSH) of the Western Caribbean and East Pacific. This is one of a series of informational webinars to help cruisers determine the on-the-ground situation in various areas they plan to visit now or in the future.
Last Update - September 29, 2020
News Item Content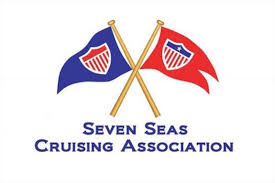 Following on from a number of free, informative webinars including a Trinidad and Tobago update, Pacific/Galapagos/Asia update and a Caribbean/Atlantic update (all available on the SSCA YouTube channel), the Seven Seas Cruising Association have announced the next webinar in the series aimed to assist cruisers in getting a better picture of the state of cruising right now between Mexico and Panama.
When: October 08, 2020 – 02:00 PM Central Time (US and Canada)
Topic: SSCA Cruising Station Hosts: Mexico and Panama
Register: in advance for this webinar by using this Zoom link.
Cost: FREE
Speakers include: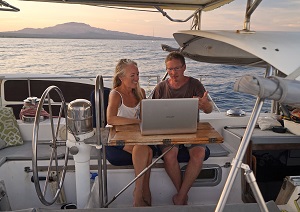 Behan and Jamie Gifford Speakers, Authors, Instructors, Coaching Services @Sailing Totem
When Behan and Jamie Gifford sailed south from the Pacific Northwest in 2008, they anticipated cruising for a two- to five-year sabbatical. Life had other plans! Nearly a decade later they closed the loop on a circumnavigation aboard their Stevens 47, Totem, and have been in Mexico for the last couple of years. They intended to depart for the South Pacific in 2020, but the pandemic is extending their stay in a country they truly love. With a coaching service to assist cruisers at all stages, from dreaming to planning to life afloat, they have doubled down efforts to help others understand options to cruise in the pandemic reality. (They're joining us from the state of Sonora, at the north end of the Sea of Cortez.)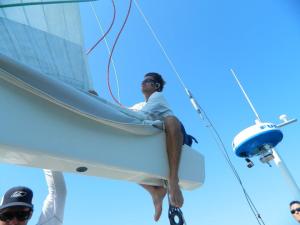 Mike Danielson
Owner @www.pvsailing.com
Mike is the SSCA Cruising Station Host, helping the cruisers who congregate in Banderas Bay (west, central coast of Mexico). His outreach and efforts are helping everyone during this COVID pandemic period. Community is everything to Mike and PV Sailing is all about growing the boating community of Banderas Bay. His vision and leadership have been instrumental in developing many of the annual events cruisers and racers look forward to every year. Mike is expanding some on-the-water sailing programs and also focusing more diligently on some environmental efforts that are close to his heart. Check out Oceans in Purgatory Project for more information. PV Sailing is also the new location for Cruisers Comfort, Chart Lending Library, and the Nautical Library. Stop by Monday thru Saturday 9 am to 6 pm, unfortunately never on Sunday as this is Mike's day for his artistic passion which you can check out on Marine Life Impressions. Boat issues? Sails? Information on the area? Ask Mike!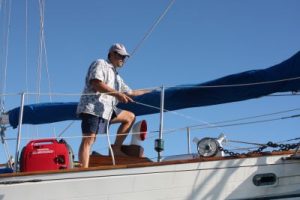 Rich Boren
Owner/Experienced Cruiser @Cruise RO Water and Power
Located in La Paz Mexico (Baja California Peninsula) with a second home in Morro Bay, CA , Rich and his family have cruised extensively on their 1978 Pearson 365 (classic!), SV Third Day. With the knowledge from his experiences, he now assists cruisers with Cruise RO Water and Power. A long-time SSCA member and former board member, he knows issues we all face, especially now during COVID. Rich is in La Paz, has extensive local knowledge and is actively sailing the areas. He will share his insight as to the local situations, what is happening, and best practices for the upcoming Fall/Winter 2020-2021 season.
Also taking part in the webinar will be Russ Goedjen (Shelter Bay Marina) and Javier Rizzo (Yacht Agents Galapagos).
When: October 08, 2020 – 02:00 PM Central Time (US and Canada)
Topic: SSCA Cruising Station Hosts: Mexico and Panama
Register: in advance for this webinar by using this Zoom link.
Cost: FREE
Related Content:
Places
User Comments
You must register first or be logged-in to leave a comment.
No comments for this post.