USA: Cruisers Confused by Complicated COVID-19 Regulations
Waterway Guide, Dockwa, AGLCA and Snag-A-Slip are reporting the changing status of access to marinas, services and docks while the United States is developing a response to the spread of COVID-19. With each county implementing different levels of restrictions, it's no wonder cruisers are confused.
Published 3 years ago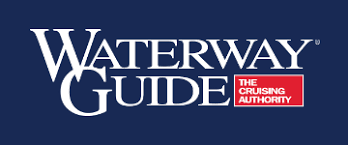 COVID-19 Marina/Service Reports and Access.
While most US marinas still remain open for business, many have implemented new rules and restrictions as seen in the COVID-19 Marina/Services Report. With stricter guidelines likely in the days and weeks ahead, cruisers heading to US shores and those already there need to be prepared and ready to adapt.
Waterway Guides report; "Our transient and extended-cruising boating communities are beginning to struggle for tolerance and sanctuary during these extraordinary times. The situation is not as bad as in the film Waterworld, in which nomads are in search of dry land. But recent actions by Monroe County Florida, while well-meaning and necessary in particular cases, has forced some boat owners to leave their vessels, marinas or anchorages. The result is that sheltering-in-place orders, whether voluntary or mandated, are clearly in conflict with requirements to vacate."
Monroe County Florida (all of the Keys) closed to inbound boats on 22 March and many transient boats were evicted from marinas and moorings. Currently, inbound vessels can stop to refuel in Florida, but they must then move on. Clearance authorities are closed.
Miami Dade County and Palm Beach County have also imposed restrictions on boating, although no boats have been moved on, yet, and some marinas remain open.
The message worldwide is for everyone to adopt social distancing, remain on board or at home and for the time being to avoid congregating in large groups for "docktails", rafting up, or inviting fellow cruisers on board for a get-together.
"The jurisdictions in Florida that have closed marinas and boat ramps did so because people did not follow "suggestions" to stay home and socially distance themselves. If too many of us carry on as if nothing has changed, we invite more draconian and unambiguous measures that will impact the entire community", warn Waterways Guide.
Of particular concern are those who are already in transit to another destination (in particular Caribbean cruisers returning home or coming for hurricane season) or are unable to make arrangements to leave their vessels (because they are in self-quarantine, have health issues or their vessel is their home).
Waterway Guide Media, America's Great Loop Cruisers' Association, Marinas.com, Dockwa, Snag-a-Slip and members of the cruising community are asking lawmakers for realistic options for boat owners who are currently on their vessels, or who require travel on their boats.
Waterways Guide offer good advice: "Anyone considering moving their vessel should have a plan B that includes the means and measures necessary to remain aboard with minimal shoreside support for an extended period of time."
………………………………………………………………………………………………………………………………………
Noonsite has not independently verified this information.