Pacific: Fiji Maritime Borders Open to Foreign Flagged Vessels [updated]
Previous Page
News Intro
After months of advocating to the Fiji Government, Port Denarau Marina have announced on their website that the Prime Minister of Fiji, today in his speech, declared maritime borders open for foreign flagged vessels and Superyachts. This good news, however, does need to be tempered with some patience as the Ministry of Health work on getting the process in place.
Last Update - June 23, 2020
News Item Content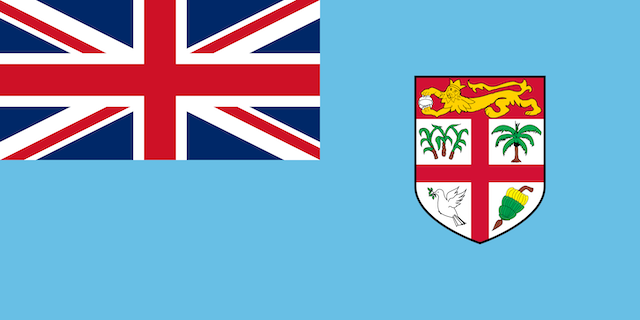 Pacific: Fiji Opening for Yachts – But Not Open Yet! (28 June)
[Update Monday 22 June]
Following the announcement yesterday that Fiji's maritime borders were open, it appears that while the Prime Minister has outlined the proposal, there is still much work to be done to implement it.
On further discussion with the Ministry of Health this morning, they will produce a framework form with more detailed requirements. [See Government Guidelines for Entry (from page 25 for yachts) – released 23 June].
Fijian authorities are doing trials on new arrival protocols which are being tested on superyachts initially with the hope they will be extended to cruising yachts in due course.
Cruisers are urged to be patient, and to allow the Ministry of Health and Port Denarau Marina to get the procedure in place before making an application to go to Fiji.
As soon as details become available we will publish them in Fiji biosecurity.
From Port Denarau Website [Sunday 21 June]:
After months of advocating to the Fiji Government, we are delighted to announce that the Prime Minister of Fiji, today in his speech declared maritime borders open for foreign flagged vessels and Superyachts.
There are however strict conditions to follow to ensure entry. PM's speech highlights the requirements:
Fiji will be establishing safe 'blue lanes', open to those yachts and pleasure crafts sailing to Fiji. Any boat coming to Fiji will be carefully considered on a case-by-case basis. The only port of entry will be Port Denarau Marina. If this pilot project is successful, extending blue lanes to other ports and marinas will be considered.
Those eligible to sail to Fiji fall under two categories, both of which will require them to be tested in another country before departing.
If their journey to Fiji will take 14 days or longer uninterrupted at sea, once they dock in Fiji and show proof of a negative test result, everyone on board will be screened by the Ministry of Health for symptoms. If they're deemed to be healthy, their yacht will be allowed to freely visit other ports throughout Fiji.
Alternatively, those with a journey at sea shorter than 14 days will be required to make up the difference in quarantine once they dock in Fiji at their own cost. So, say they spend eight days alone at sea –– they will then be required to pay for six days of quarantine in Fiji, after which they can be cleared by a negative test result, also at their own cost.
All visitors must download the careFIJI App to enter the country. Fiji's COVID-19 tracing app has been launched by Prime Minister Voreqe Bainimarama and it is now available on Google Playstore or the Apple App Store. See https://carefiji.digitalfiji.gov.fj/ for more details.
Please refer to PM's full speech for full details and further information on other border requirements and restrictions in Fiji.
Places
Update History
28 June, 2020: New report posted with current situation and link added from this news item.
23 June, 2020: Link to Government guidelines (framework) added to news item.
22 June, 2020: Caution for restraint added as update following discussion with Ministry of Health.
21 June, 2020: News item published following announcement by PM and Port Denarau.
User Comments
You must register first or be logged-in to leave a comment.
No comments for this post.