Indian Ocean Lockdown
Previous Page
News Intro
Where's open and where's not? A quick guide for Indian Ocean Passagemakers.
Last Update - May 28, 2020
News Item Content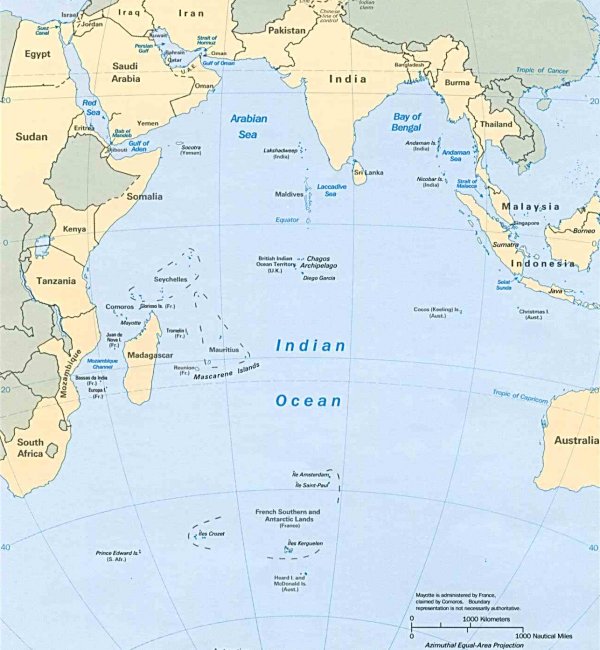 The situation right now is not looking good for transiting yachts currently planning on crossing the Indian Ocean over the next few months. Most islands are shut, from the various ports and harbors in the Indonesian peninsula through to the east coast of Southern Africa.
The strong recommendation from many sources is to stay where you are if at all possible for now, and not start an ocean crossing. However, for some (in particular those boats currently in the Maldives) this is not an option and movement either west or east has to happen soon before the SE Monsoon.
Here we look at the options throughout the Indian Ocean and the current status of each country for yachts in transit.
East to west across the Indian Ocean from Maldives: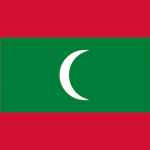 MALDIVES
Status: Closed
Maldives is in complete lockdown and closed to foreign yacht arrivals, but there is hope the borders may re-open at the start of July. The state health emergency and lockdown has been extended to the end of May. Agents will assist with an emergency stop (for fuel/supplies) until then. New reduced clearance fees and procedures were introduced 24 May. See Maldives Clearance for more details. The group of boats currently under lockdown in the Maldives have at last been given unrestricted daylight hours access to an uninhabited island approx. 5 miles from Uligan, in the NW corner of the atoll. This offers good shelter and a much-needed opportunity to get off the boat. Several yachts recently left Maldives bound for Reunion, Chagos (with permits), Seychelles (with permission) and Tanzania.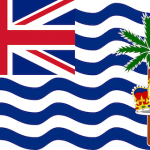 BIOT (CHAGOS)
Status: No new permits being issued
If you were lucky enough to get your permit for BIOT organised before Covid-19 then you can still stop off and visit this Indian Ocean archipelago. BIOT Administration are monitoring the situation in the region and also relevant changes in the UK and US approach, but restrictions have not eased and no new permits have been issued since mid-March.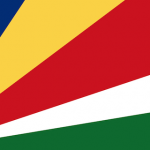 SEYCHELLES
Status: Closed but opening up from June 1st.
There was a glimmer of light following the President's announcement on 28th April that the Seychelles will open up from 1st June, albeit slowly. However, subsequent communications from the Port Authority are that formalities will be strict and there will be stringent pre-conditions for vessels coming to the Seychelles. Details have not yet been released. Clearly the Islands cannot afford an influx of yachts and opening from 1st June relies on the situation remaining stable.
Yachts needing safe haven in the Seychelles may be granted permission but will be confined to the yacht and will have to depart as soon as the emergency has been dealt with. More details here.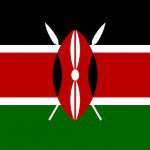 KENYA
Status: Closed
No boats have been allowed into the country since early March when Kenya went into lockdown. No visitor visas are being issued and domestic cruising is only permitted within the county lines. All international flights have been suspended.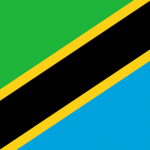 TANZANIA
Status: Open with possible quarantine
Tanzania is the only country on the east coast that is open, with Dar es Salaam under a 14 day quarantine but Tanga is not. Neither ports are in lockdown. Several boats have now left Maldives for Tanzania, although there are still concerns as the country itself is in a state of flux with little regard being paid to the dangers of Covid-19 and only nominal healthcare. Tanzania has no real emergency health care system, so you are on your own as far as medical care goes. Arthur Heywood, Commodore of Tanga Yacht Club, reports that eight foreign yachts have been at the yacht club during the crisis. He says "We have had two boats entering in the last two weeks (one from Maldives). No problems at all because they had proof of being at sea for more than 2 weeks, 3 month visas and promises of renewal." In Dar es Salaam there is a 14 day quarantine when you arrive. There have been a handful of foreign boats anchored at the slipway anchorage. Water and fuel are available and supermarkets are open. More details here.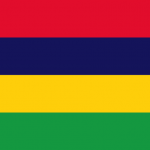 MAURITIUS
Status: Closed
Mauritius has extended its lockdown until 1 June, however it is hoped that restrictions will start to be eased from May 15th. There has been no mention of when maritime traffic will return to normal.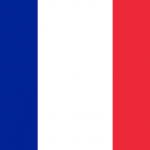 REUNION ISLAND
Status: Closed to all but EU yachts in exceptional circumstances
The State of Health Emergency now expires on 23 May (unless it is renewed). Stopovers are still prohibited in Reunion by Prefectural decree of 14 April. EU yachts (as well as non-Schengen nationals) may be permitted on national territory in special cases and applications can be sent to the Harbor Master. Any application must have a strong compelling reason as to why you need to stop in Reunion and what your intentions are. Full details in Biosecurity.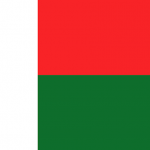 MADAGASCAR
Status: Closed
The country is closed to foreign yacht arrivals and it is likely you would be turned away if you attempted to enter. Cruisers in Madagascar report that the Nosy Be area is very relaxed with minimal restrictions and foreign yachts cleared into the country before lockdown are being allowed to sail to some of the outer islands. Cruising permits and visas are renewable for the duration. The authorities, however, are not keen on newcomers and the navy are patrolling, so sneaking in is not recommended. Easing of the lockdown began on 21 April, but measures against the spread of Covid-19 are uncertain.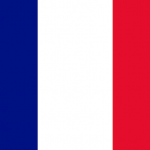 MAYOTTE
Status: Closed except to French citizens
The healthcare system is suffering in Mayotte as not only has there been a sharp rise in Covid-19 cases (it's the worst hit overseas territory of France), but there has also been a dengue fever outbreak. Strict lockdown measures are in place to restrict movement, but it is proving difficult to enforce. There has been riots and looting of food stores. Lockdown/border closures have been extended to 14 May and will likely be extended beyond that. French citizens are permitted to enter but with a 14 day quarantine on arrival.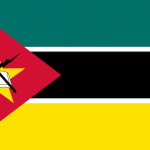 MOZAMBIQUE
Status: Closed with security issues
Mozambique has been closed to visiting yachts since mid-March. It is uncertain how the authorities would react to yachts anchoring behind Bazaruto to rest while on passage at this time. North of Nacala up to the Tanzanian border should be avoided due to security issues as there have been some serious internal uprisings in the country.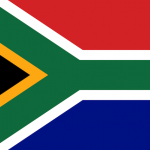 SOUTH AFRICA
Status: Closed but some ports may make an exception
South Africa moved to Level 4 on 4th May, but there is still complete closure of all international borders, sea, land and air. That said, some ports are letting yachts enter in exceptional circumstances. If needing safe haven in a South African port, be sure to be in regular contact with the port you are trying to get to, have all your papers ready including a log book showing your passage and the health of your crew – and remember, you are a guest in another country and need to meet their parameters. Be prepared to be turned away.
North and East from the Maldives:
Several boats currently stuck in the Maldives are discussing the option of turning and making their way westwards back towards Indonesian ports, but this is a long haul and is also currently an unsure landfall.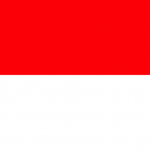 INDONESIA
Status: Closed but emergency stop possible in Sorong
Indonesia is in lockdown and ports are officially closed. There is still a domestic and international travel ban until the end of May to curb the Ramadan migrations. Foreign yachts in Indonesia before the lockdown are unable to leave. Throughout Indonesia cruising yachts have received a mixed reception and in some cases locals have insisted that they move on. In Sabang yachts have been moved on by irate locals and officials from many anchorages, no matter how remote and warning shots have been fired on at least one occasion. However, some yachts transiting eastern Indonesia via Sorong (western most major town on the Papuan islands) have been able to arrange an emergency stop in Sorong with the help of Wick Alliston. Full details in Biosecurity. For yachts approaching eastern Indonesian waters it is recommended that the ships log is kept up to date with daily, signed entries of the recorded body temperature of all crew members. If the vessel then has to make a stop in the main ports of Sorong or Waisai this record will be an important document for the quarantine and health check.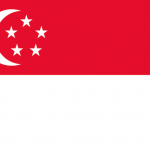 SINGAPORE
Status: Re-fuel only with advance permissions
Singapore's circuit breaker ends on 1 June. From 1 June Singapore enters 3 phases of reopening, the first lasting 4 weeks, the second a few months and so on. A number of marinas will re-open from 1 June but the exact date for re-opening of the borders has still not been confirmed. It is expected to be before the end of June. Yachts can come to Singapore in transit for refueling only, but would need special approval from immigration, port authority and the health authorities. No foreign yacht will be granted permission to enter if they have been in an infected country in the last 14 days. Further details at Singapore biosecurity.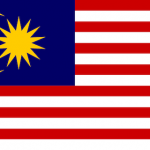 MALAYSIA
Status: Closed but genuine emergency entry possible
Foreign yachts are still prohibited from entering Malaysia and Borneo and are not permitted to anchor while on passage through Malaysian waters. The Movement Control Order has been extended yet again to June 9th. In the event of an emergency when on transit through Malaysian waters contact must be made with the Malaysia Coast Guard (MMEA) or Marine Police (RMP Marine) before any approaches to shore are made. The authorities are concerned, however, that cruisers may invent emergencies to enter a country of their choice. In Langkawi the emergency will be inspected by a suitably qualified officer from the Department of the Marine. If the emergency is not genuine, or not deemed to be an emergency, you will be denied entry. If it is genuine, you may remain at anchor but nobody can go ashore. All supplies will be brought to you by an appointed agent, at your expense.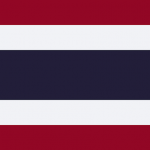 THAILAND
Status: Closed
Thailand's lockdown has been extended until the end of May although regulations have been eased and citizens are starting to return to a more normal way of life albeit with strict social distancing guidelines.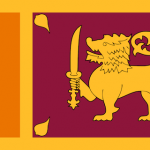 SRI LANKA
Status: Closed but supply stops permitted
Sri Lanka has extended the lockdown in high risk areas until May 11. Cruise liners and yachts are not allowed to enter Sri Lanka during the lock down period, however, the government has given permission for yachts in transit to anchor in Galle and take on supplies. Crew are not permitted to land so supplies must be obtained via the Navy (as no agents are permitted to work during the lock down period). They are reported to be incredibly helpful. The government has decided to open up Colombo from 11th May, granting permission for offices to open with minimum staff while the curfew in the district will continue. However bans on clearances of cruise liners, yachts, arrivals at the airport, issue of visas on arrival as well as online and crew changes remain unchanged.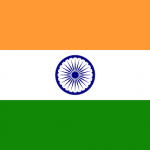 INDIA
Status: Closed
Indian ports are currently not open to foreign flagged vessels. Internal travel restrictions may be eased after 17 May and international travel may be possible some time after that. For cruising boats currently in the country, visas are being extended automatically and they will have 30 days in which to leave the country from the day lockdown is finally over.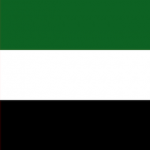 UAE – DUBAI
Status: 14 day quarantine
Dubai is in lockdown and all vessels arriving will be quarantined on an isolated pontoon or at anchor for 2 weeks in Port Rashid. No sailing permits are being issued during lockdown. For yachts in transit it appears to be possible to call into most ports to re-provision and re-fuel etc., but you will not be allowed to go ashore.
Things are changing, slowly. Some ports are opening up, slowly, and with stringent restrictions. It is obviously extremely hard to sit and wait, with no guarantee at the end of the waiting, but patience right now may be the key to both your safety and the safety of the people on the islands en route. Please inform us of any changes in your area, so we can keep Noonsite information as up to date as possible.
……………………………………………………………………………………………………………………………………………………………..
Related Reports:
……………………………………………………………………………………………………………………………………………………………..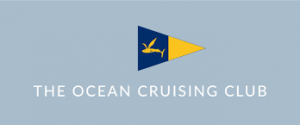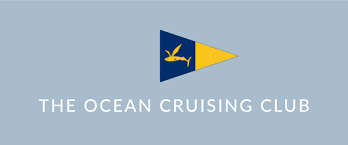 This list of transit ports was compiled by Noonsite in association with the Ocean Cruising Club.
First published 07 May, all the information in this document was accurate at the time of publication, however, with the rapidly changing situation during the current health emergency, rules and regulations are evolving on a daily basis. It is the Skipper's responsibility to contact the intended port of refuge in advance and confirm that stopping is still possible and procedures remain the same.
This document will be updated (and re-dated) as and when new information comes in. Follow what has been updated in the "update history" section at the bottom of the report.
Please e-mail [email protected] if you have information on any open/transit ports not included in this document or any updates to share.
Places
Update History
28 May, 2020: Singapore updated.
24 May, 2020: Maldives updated with news of new fees and regulations. Border opening hoped for 1 July.
22 May, 2020: Seychelles info. updated.
15 May, 2020: Reunion and Maldives updated with extensions.
11 May, 2020: Singapore updated with information from agent James Lim.
Malaysia MCO extension noted.
Maldives, Indonesia updates from APS Agency.
08 May, 2020: Sri Lanka information expanded with details from Asia Pacific Superyachts.
User Comments
You must register first or be logged-in to leave a comment.
No comments for this post.