Caribbean Marine Associations Helping Cruisers
Marine associations in Antigua, Grenada and Trinidad, started efforts in April, 2020 to open their borders for cruising boats needing safe refuge for hurricane season. Since then Rio Dulce and BVI have joined the effort and now Carriacou. Full details in this report.
Published 3 years ago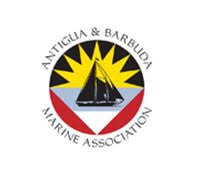 Antigua Marine Survey
By the Antigua and Barbuda Marina Association (ABMA) Secretariat

Due to the worldwide travel restrictions in place to contain the spread of Covid-19, we recognise that many yachts in the waters of Antigua and Barbuda have challenges they would not normally be faced with. In order to assist our visitors we request that all boats fill in the form below.
We will then be able to assess key issues and give constructive feedback on how to help individual vessels.
We would appreciate all boats giving this feedback whether there are challenges or not, so that we can get a snapshot of the current situation.
If you have any queries please do not hesitate to call the ABMA office on +1 (268) 736-7697 between 9am – 5pm Monday to Thursday and 9am to 4pm on Fridays. If we don't have the answer immediately we will get back to you. Alternatively please email [email protected].
…………………………………………………………………………………………………………………………………………………………………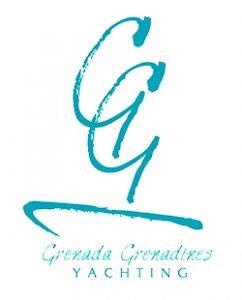 Grenada Lima Registry
By Marine and Yachting Association of Grenada (MAYAG)
If anyone intends to come to Grenada for hurricane season or if they already have bookings in the boatyards or marinas here then please register on
https://grenadalima.com
Please put the date of intended arrival in Grenada and the boatyard or marina where they intend to be. This process has now been approved and once registered on Grenada Lima you will be sent an email to book an arrival date. Boats cannot turn up in Grenada outside this process. Yachts will have to follow strict health and security protocols, including a quarantine period of 14 days offshore before being allowed entry into the approved boatyard and marina. The quarantine anchorage is in St. Georges.
…………………………………………………………………………………………………………………………………………………………………
Grenada – Carriacou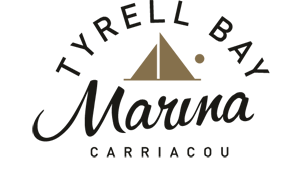 Yacht Arrivals in Carriacou will be managed independently from MAYAG and Grenada Lima.

For yachts wanting to go to Carriacou – yacht entry is being handled by Carriacou Marine and Tyrrel Bay Marina in conjunction with the local authorities and is only permitted with an advance reservation in either of these 2 facilities.
If you have already registered on Grenada Lima with an Intended Location of Carriacou, then you will have received an email explaining what you need to do. If you have not already registered on Grenada Lima and want to go to Carriacou then please send an email to: [email protected]

Option 1 – The Convoy 7
The Government of Grenada has approved a protocol to allow owners who want to take their boats ashore for the hurricane season in Carriacou to be able to do so without quarantine. This relies on you having an advance reservation with either Carriacou Marine or Tyrrel Bay Marina and all crew members reacting negatively to a COVID-19 test. If taking this option, you must immediately depart Carriacou after your boat is hauled out.
The Convoy 7, run by O'Sail Company with the collaboration of the DM in Martinique and the French Embassy in St. Lucia, is a practical approach to getting to Carriacou under option 1. They will organise screening tests, medical certificates, navigation authorizations, preparation of the convoy, etc. If you wish to schedule your haul out under The Convoy 7, please contact: [email protected]
Option 2 – Q14
The Ministry of Tourism and the Grenada Tourism Authority together with the Marinas in Tyrell Bay, Carriacou have approved a protocol to provide berthing and haul out facilities for yachts in Carriacou. The Yachts will have to meet several detailed requirements and follow strict health and security protocols, including a quarantine period of 14 days at a designated area before they are allowed entry into the approved boatyards and marinas. If you wish to schedule your haul out under Q14, please contact: [email protected]
www.tyrellbaymarinacarriacou.com
www.carriacoumarine.com
…………………………………………………………………………………………………………………………………………………………………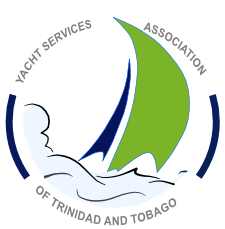 Trinidad and Tobago
By Yacht Services Association of Trinidad and Tobago (YSATT)
Cruisers who plan/hope to bring their boats to Trinidad for the hurricane season should make advance contact with YSATT so that entry can be facilitated once lockdowns are eased.
Email your current location, number of people on board and if you have reservations in Trinidad or if it is your first time visiting Trinidad to
[email protected]
, and cc
[email protected]
…………………………………………………………………………………………………………………………………………………………………

British Virgin Islands
Nanny Cay are currently working on a program with BVI Customs to assist getting boats out of the territory that want to leave and also boats wishing to enter the territory to haul for storage at Nanny Cay. While there is nothing definitive yet, anyone who is a boat owner in either of these categories should email [email protected] Ted can advise on how things will hopefully move forward.
…………………………………………………………………………………………………………………………………………………………………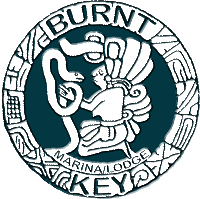 Guatemala – Rio Dulce
Burnt Key Marina in Rio Dulce is trying to make arrangements with the Guatemala government to allow cruisers to enter and quarantine at their marine.
If you want to go to the Rio Dulce, you need to contact them to register your interest.
Here is a link to their notice.
…………………………………………………………………………………………………………………………………………………………………
Important Note:
None of the above initiatives are an indication of an opening of the currently closed borders, nor an invitation to travel until such time as they are opened. Remain where you are! They are merely collecting information to facilitate entry when it is possible.
…………………………………………………………………………………………………………………………………………………………………