Bahamas, Abaco Islands: Volunteers Welcomed
The Ocean Cruising Club have published in their December News an update about the current situation in the Abacos by OCC member Jayme Okma Lee.
Published 4 years ago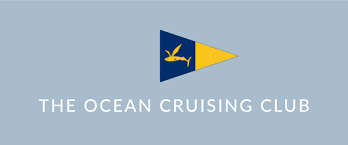 As reported by the Ocean Cruising Club.
Abaco Islands Update
By Jayme Okma Lee – 02/12/2019
I'm currently on Man-O-War Cay having sailed here with my family. We are 2nd homeowners on the island. We are here until Christmas helping in the community and also our property that is in pretty bad shape. We are a family of four, two kids aged 10 and 12.
There is customs available at Spanish Cay Marina currently. I spoke with them two days ago. Other cruisers have checked in at Green Turtle and Treasure Cay as well – but with more difficulty. We checked in at West End without issue.
Man-O-War has a very organized volunteer effort going on and would very much welcome sailors as volunteers. There are several moorings in the harbour that are usable if you contact the relief organization before you arrive. I'm sure they have an appropriate one set up. Samaritan's Purse is organizing the relief effort and will even feed you lunch and dinner every day that you work as a volunteer. They even have RO water available for volunteers. They could really use more people!
This is all with the caveat that you're self-sufficient and comfortable with the idea of being in a disaster zone – remote location. As this surely is!
However, there is an excellent grocery store up and running on Man-O-War with regular prices. There is also a supplies store run by the relief organization that is amazingly well-stocked.
If anyone would like more information on volunteering on Man-O-War contact the head of the Man-O-War relief effort – his name is Scott Prosuch (he's a sailor) – [email protected]
By the way – only a very small area of the Abacos have been destroyed – basically, the destruction is in the "hub of Abaco" – so Elbow Cay, Man-o-War, Marsh Harbour, Green Turtle, Guana Cay. Both south and north of the "hub" are in much better shape.
We spent a perfect two days on Moraine Cay on the North end of the Abacos on our way from West End. Absolutely perfect snorkelling, beaches, sharks, lobster, grouper, conch everything you could imagine for a Bahamas anchorage. I've heard that Little Harbour and Pete's Pub are fulling operational, but haven't been there yet.
By Jayme Okma Lee (OCC member) – 02/12/2019
Related Content:
Related Links:
Samaritan's Purse International Disaster Relief
……………………………………………………………………………………………………………………………………….
The opinions expressed in this article are the author's own and do not reflect the view of Noonsite.com or World Cruising Club.