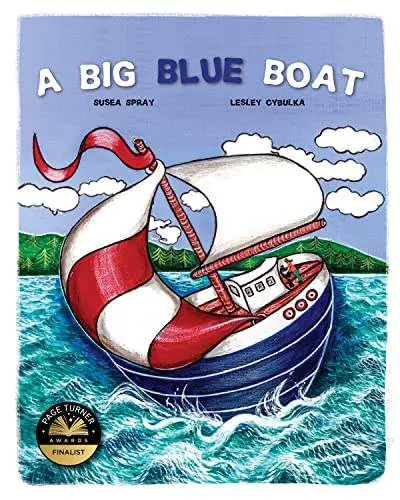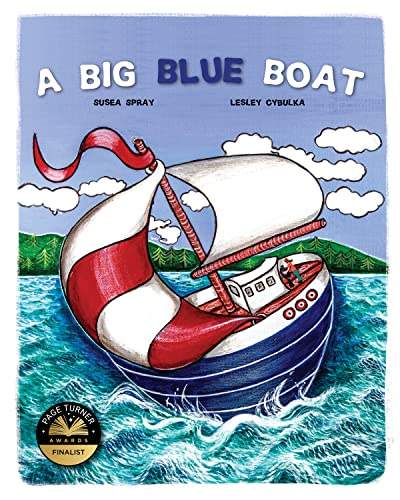 This book was written by long-term sailor Susea Spray to encourage young children in their reading journey and specifically to encourage young girls to be anything they want to be. Susea and her husband have sailed on their boat "Gratis" from Australia to Europe, following in the wake of the original Spray. "These adventures sparked the creative writer in me and resulted in my first children's book", says Susea. A Big Blue Boat made it as a finalist in the UK's 2021 Page Turner Awards.
The seas are calm and the winds gently blowing when a Big Blue Boat and her Captain head out for a day's sail. As the sun arcs through the sky, winds strengthen, and seas start to rollick and frolic. What are A Big Blue Boat and her Captain going to do?
Written in the tradition of 'There Once Was A Lady Who Swallowed a Fly' and 'One Day in the Eucalyptus, Eucalyptus Tree', children love joining in as A Big Blue Boat takes them on an ever-growing rhyming song in this story about a boat, a girl and the rollicking frolicking sea.
A Big Blue Boat Activity Book: interactive fun for children who want to sail' (104 pages) is also available on Amazon.
https://www.noonsite.com/book/a-big-blue-boat-activity-book/
Author: Susea Spray
Illustrator: Lesley Cybulka
Ages: 3 – 8
Publisher: Spray Publications (February 10, 2022)
ISBN Paperback: 978-0-6452240-0-9
ISBN Hardcover: 978-0-6452240-1-6
Read about Gratis' journey from Australia to Europe at www.gratisaustralis.com