A Big Blue Boat Activity Book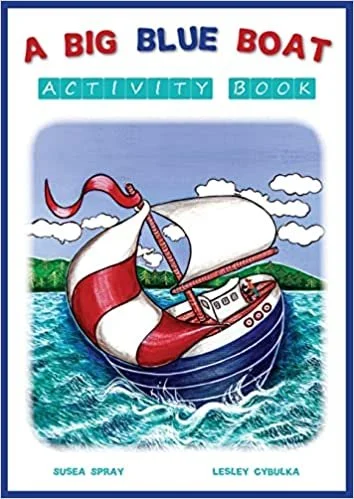 A Big Blue Boat, one of the best sailing stories of 2021.
Did you love the Big Blue Boat story? Then you will love this fun-packed activity book! Colour, cut, make and more!
Big Blue Boat Fun!
Children will love joining in the fun with this activity book inspired by the award-nominated story by Susea Spray, A Big Blue Boat. Interactive thrills for children who love to sail.
Designed for early readers and pre-schoolers, it'll have them learning to sail in no time.
By: Susea Spray
Publisher: Spray Publications (March 17, 2022)
ISBN-10 ‏ : ‎ 0645224049
ISBN-13 ‏ : ‎ 978-0645224047
See the listing for A Big Blue Boat at https://www.noonsite.com/book/a-big-blue-boat/