Contents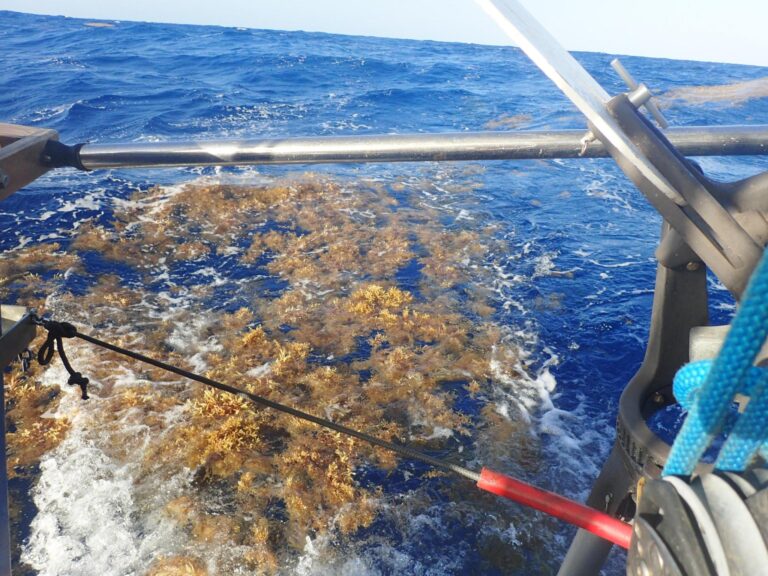 Having crossed the Atlantic Ocean on their fossil-fuel-free vessel "Ya" and exploring the Caribbean Sea, Inge van Berkel and Peter Hoefnagel were surprised at how much Sargassum weed they encountered; "When there was a lot of weed, it was really unpleasant and dangerous because the weed clogs near the rudders and the keel, slowing the boat down and even altering its course in some cases. It is an immense problem for the Caribbean, because where the beaches are covered in Sargassum, tourists will leave and locals too as it's so unhealthy (we really saw that on Grenada!) It is an awful sight and when it lies there, rotting, it stinks – beyond description."
This is their own study and research into Sargassum weed and makes for an interesting read for any trans-Atlantic and Caribbean sailor.
The Ya has been circumnavigating the globe fossil free since July 2020.
https://fossilfreearoundtheworld.org/booming-weed-in-the-ocean/
Maps and News of Sargassum blooms in the Atlantic and Caribbean and beaches that are impacted can be found here. Also view the Sargassum Information Hub.