Trinidad & Tobago Waters – Yacht Security: How to File a Float Plan
Message from YSATT: Please FILE A FLOAT PLAN with the TTCG and call North Post Radio station if you are traveling in or out of Trinidad. Travel in a convoy if possible.
Published 4 years ago
Submitting a Float Plan Information from Jesse James – SSCA Cruising Station Trinidad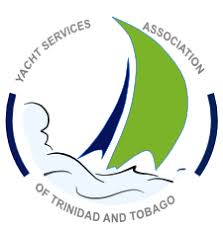 To submit a float plan there is a very simple form that has been created between Trindad and Tobago Coast Guard (TTCG) and North Port Radio (NPR). The float plan can be found on Jesse James' website.

It requests very simple and basic information, with instructions and contact emails and phone numbers included on the form. Suggestions on safety issues are also available.
E-mail the completed form to the TTCG and cc Jesse James, who follows up with them and the NPR to ensure they receive each completed Float Plan:
[email protected]
cc [email protected]
Before departing Trinidad contact the TTCG advising them of your intended time of leaving Trinidad, intended route and ETA in Grenada, remembering to also confirm your safe arrival with the TTCG.
This can be communicated by:
Phone: 800-TTCG or 634-1476
E-mail: [email protected]
HF – 2186MHz (call sign – 9YA)
If there are cruisers that want to do the passage as a convoy and there is a large enough group (approximately 10 vessels), they can contact Jesse James directly who will assist in ensuring TTCG co-operation.
Both the TTCG and NPR are asking if cruisers have AIS, that they switch it on and sail with their Navigation lights ON.
The Float Plan now has a section for what to do in the event of an emergency, which is to call NPR first as they are most likely be able to pick up the distress call for help due to the equipment they have and their range etc.
Associated Reports:
April 2019: Trinidad Hibiscus Oil Platform: Pirates fire shots at sailboat.

August 2016: Trinidad: Attempted Piracy on Passage from Grenada – August 2016

June 2016: Trinidad, Hibiscus Gas Platform: Attempted Piracy – June 2016

February 2016: Caribbean Yacht Security: New protocols and arrangements for your safety when transiting near Trinidad and Tobago

December 2015: On passage from Grenada to Trinidad: Two yachts boarded and robbed – December 2015