South Africa, Port Owen: Highly Recommended for Extended Stay
A very affordable, safe place to leave a boat and an economical place to have work carried out.
Published 7 years ago, updated 4 years ago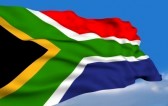 It is worth to emphasize again, that there is a nice place in South Africa, where boat repair as well as »long time« storage can be done for a fraction of cost comparing to Cape Town. This is Port Owen, about 100 miles N of Cape Town. It is a very secure and safe place to leave someone's boat unattended for a longer period of time. We left her there for flying to Europe and next time for travelling to neighbouring countries by car, all together for three months. We have also done all our yearly maintenance works like antifouling.
If I now compare prices for all costs with prices in Cape Town we paid more than R 18.000 less only for mooring (for a small 36" monohull). Lift out of the water and back into the water (only for vessels lighter than 10 tons) is free of charge in Port Owen for "long time" stays. If we add cheaper services for engine repair, canvas works, antifouling and other "necessary" things, our total savings comparing to Cape Town are close to R 40.000. There are hardware stores in close vicinity and just everything not available locally can be brought by courier from Cape Town next day for a very reasonable price of around R 150 per package. Only this savings are worth of one overnight sailing or two daylight sailings (with a stop in perfectly calm Saldana), but Port Owen offers much more.
First of all, I must mention Frank Stuyck ([email protected], +27 83 7019434), boatyard manager who is more helpful than you can imagine. He has dedicated his life to assist sailors and he has helped us many times. Just a few things (all free of charges): he borrowed us his car when there are no cars available at local rent a car company, he assists us with documents that we can get Namibian visa, he also "borrowed" us his ID number, so we were able to pick up spare parts from DHL, he assist with utilities after my wife's surgery, when she was unable to use her hand and many other things. He never charged us even a rand extra! He has "name and phone number" of all mechanics in the vicinity, so he can arrange virtually any repairs.
Port Owen by itself is a very nice place with some residential villas as well as time sharing hotels. There is absolutely no crime. Marina is part of timeshare hotel and many jetties are privately owned and located at villas backdoors or in marina's main basin. Apartments with very affordable price for staying while your boat is on hard (and full of workers) are just next door.
There is also a very friendly yacht club in Port Owen where Frank introduced us to everybody at our arrival. Last but not least, some good restaurants with De Vatije located just next door to boatyard offers better value for money than any restaurant we tried in Cape Town.
Anton Kosi
S/Y Mala
The opinions expressed in this article are the author's own and do not reflect the view of Noonsite.com or World Cruising Club.