Nicaragua: Continuing Piracy Threat
This report from Brian Simm, planning a passage from Rio Dulce to Panama.
Published 3 years ago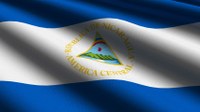 29 November, 2019
For info/background.. relayed.
Six boats from the Rio Dulce heading for Panama sailed in convoy from Guanaja, Honduras to Providencia island passing the Pirate corner off Nicaragua.
They informed the Colombian coastguard in advanced and were watched remotely. Several boats were approached aggressively by a fishing vessel.
One of the fleet appears to have decided to be independent and turn off AIS. This seems to have alerted the Colombians and a helicopter arrived in a timely manner causing rapid departure of the local fishing boat(s).
All 6 boats are safely in Providencia unharmed.
I expect to use the far longer offshore route of north to Cancun then Cuba, Caymans or Jamaica and south at least 200 miles offshore, an extra 1500 miles or so.
Brian Simm
SY Scraatch
…………………………………………………………………………………………………………………………………..
The opinions expressed in this article are the author's own and do not reflect the view of Noonsite.com or World Cruising Club.