Maldives, Uligan: Gateway to Paradise?
Previous Page
Report Intro
In February 2014, yacht "Mr John VI" cruised the Maldives from North to South.
Last Update - March 11, 2014
Report Content
Skipper John describes how they did it, the fees, the pluses and minuses and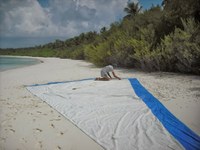 pitfalls to watch out for.
Download the pdf here.
www.yachtmrjohn.blogspot.com [BROKENLINK]
Related content
Places
User Comments
You must register first or be logged-in to leave a comment.
No comments for this post.