Italy, Porto di Loano: Bicycle Theft in Marina – August 2019
Previous Page
Report Intro
After spending two years in Marina di Loano preparing for their circumnavigation, this crew had their two folding bikes stolen just days before departure.
Last Update - August 21, 2019
Report Content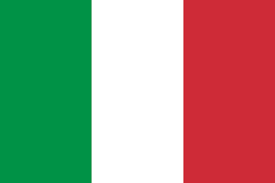 We are just preparing for our circumnavigation of the world in Loano Mediterranean.
We have spent 2 years here with no problems in this region – the people are very helpful. We have had a berth since 2017 in the marina.
Unfortunately, our 2 folding bicycles were stolen on 14 August 2019. The bicycles were locked with a steel cable to a pillar, 20m from the boat. The cable was cut during the night.
It's a great pity that this happened 1 week before our departure.
The marina have video cameras and a 24h service at the marina tower. But the marina didn`t show us the video because they say it's only for officials.
We went to the carabineri and made a report.
Ralf Reiter
Places
User Comments
You must register first or be logged-in to leave a comment.
No comments for this post.