French Polynesia, Tahiti, Papeete Marina: Attempted Theft – September 2020
In the middle of the night a boat in the marina was boarded and an attempt was made to steal a folding bicycle stored on deck.
Published 3 years ago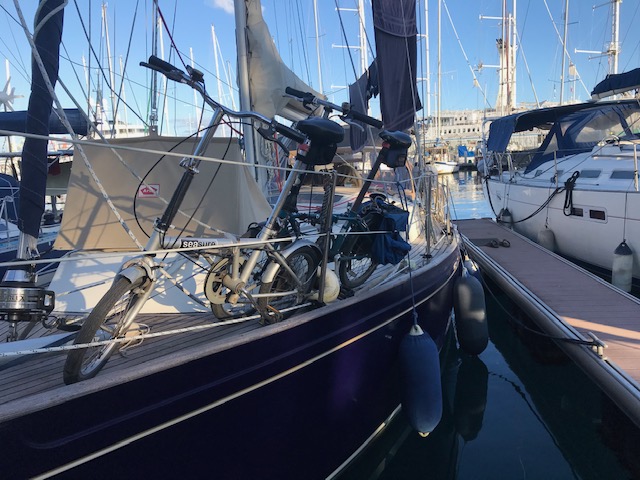 First hand report by Alison and Andy Nelson of S/V Venture Lady.
Attempted Bicycle Theft
Saturday 03.00 Sept 19 2020
UK registered Boat on a finger berth in Papeete Marina, Tahiti.
13.32S 149.34W
An intruder boarded the boat intent on taking a folding bicycle stowed on board. Footsteps on the deck above our cabin woke me and on looking out of the cabin window I saw the bicycle move. I screamed loudly and frightened the intruder – a young man – who left the boat and had disappeared before we were able to get on deck. The marina security gate was closed requiring a card to activate entry/ exit.
The bike was left on the deck – nothing was taken.
We have reported this incident to the marina office, posted on FB and completed a form about the incident for the Association de voiliers de Polynesia (AVP) . We have not reported it to the police.
The bikes were stored on the foredeck and were not locked at the time ( now are!) The boat is on a pontoon that is visible from outside the marina but within a secure gated area.
Since this incident two additional security guards have been appointed to give 24 hr cover.
Related Reports:
French Polynesia, Tahiti: Yachts burgled at Marina Papeete – September 2018
……………………………………………………………………………………………………………………………………..
The opinions expressed in this article are the author's own and do not reflect the view of Noonsite.com or World Cruising Club.