Buying Boat Insurance: A Brief Guide
Isn't it always the way – that you buy insurance, and then the very thing that happens doesn't seem to be covered? Or even if it's covered, you still end up having to contribute to the costs. So just what is in the small print that you need to be careful of? This brief guide to insurance by Pantaenius seeks to give you an overview of what to consider and what questions to ask when seeking insurance for your boat.
Published 3 years ago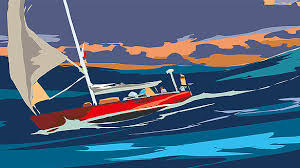 Hull Cover
Hull insurance covers you for damage to your own boat and is one of the main types of marine insurance policies available. It covers a broad range of damage to a yacht's hull, machinery and equipment. The cover needed depends on your intended use of the vessel, for example; Charter? Racing? Period in-commission? Cruising area? Explaining the intended use of the vessel to insurers enables the provision of the right coverage. All these factors will influence the premium, cover and conditions an insurance provider will offer.
The cover offered can also vary depending on whether you are insuring a sail or motor yacht. For motor yachts it is important to consider what cover is available for the engines and/or whether there are any limitations on the speed of your vessel.
It is also likely that once a boat reaches a 'certain age' the insurance provider may ask for a survey report. This is because no two boats will be used or looked after in exactly the same way, and the general condition of two boats of the same type and age may be vastly different. As getting a survey is a costly business, it's worth checking at what age a survey is first required and also the intervals at which further ones may be requested, since this procedure can vary between insurance providers.
You should also consider whether you want to have cover for Personal Effects, Trailers and/or Cradles.
Third Party Liability
Liability insurance covers your legal liabilities due to your negligence should you cause damage to third party property or cause injury to, or death of another person. The majority of, but by no means all, policies include liability to third parties with the hull insurance. There are a handful of insurance providers that will offer Third Party Liability insurance on its own. If separate from the Hull Insurance, claims on the one policy should not affect the premium or conditions on the other. Almost all marinas require yachts to have Third Party Liability insurance.
Personal Accident
Personal Accident Insurance pays a sum for a permanent disability or death. Some policies include additional cover such as Emergency Medical Expenses, Search & Rescue costs and some cover you ashore for short periods. Fewer of us carry Personal Accident Insurance these days, and if we do, it may exclude sailing accidents. So a Personal Accident Insurance that specifically covers boating accidents can be quite attractive. Personal Accident cover tends to either be free under a comprehensive yacht insurance policy, or as a stand alone policy for which a separate premium is charged. Either way, check the limits offered. If it's included within a comprehensive policy are the benefits lower or more restricted?
Employing Crew
If you plan to employ crew, you may wish to consider an insurance provider who is able to offer dedicated crew products, tailored to cover your liabilities as an employer and the crew's accident and medical risks.
Exclusions
You should familiarise yourself with any policy exclusions before purchasing a policy. Insurance is to protect you against the unexpected, so policies generally exclude things that can be anticipated or prevented. Significant exclusions often include (but are not limited to) wear and tear, gradual deterioration, faulty parts or lack of maintenance. If something is likely to fail due to its age or condition, replacement should be considered.
An important question to ask is, if a part fails due to wear and tear or fault, is the resulting damage excluded, or only the part that failed? Is that clear in the wording? Consider the consequences.
New for Old v Betterment
The general accepted principle of insurance is to put you back in the same position after the event as you were in before the event, not to improve that position by providing new sails or covers.
The term New for Old is used by insurers when they are replacing old items with new items. Most policies will make it clear what items may be subject to a deduction on the replacement costs if you make a claim. This deduction is a common feature in many insurance policies, but when and how does this operate? Does it apply when the boat or equipment reaches a certain age, or can it be applied at any time? It's worth checking the wording here – if a deduction is made, does the deduction apply to parts and materials only, or to the entire claim including labour costs? Can you buy yourself out of this deduction entirely?
Betterment is applied when the insurers consider that, having repaired the damage, your boat is better than it was before. This may be the case, for example, when paintwork is required following damage to a small area of hull. Repainting the whole hull is not necessarily the insurer's responsibility, and will provide overall betterment, so the insurers may expect a contribution from you and may deduct an amount by way of betterment.
One thing to definitely watch out for in the policy wording is that some insurers reserve the right to replace the damaged part – or even the entire yacht – with another of a similar age and condition. If this isn't what you want from an insurance provider, don't sign up to the policy.
Excess/Deductible
Most of us understand the term 'excess' to be what we have to pay ourselves when we have a claim. The excess may also, sometimes, be referred to as the 'deductible' – the amount that insurers deduct from the claim payment. The excess can vary from insurer to insurer – not just in the amount, but also in the way it is applied – so if you are comparing two policies, one possibly with a higher excess than the other, look also to see what type of claims it does or does not apply to. Some insurers will apply it to all claims except total loss; other insurers don't apply it to some types of partial loss claims (for example fire or theft).
Service, Claims, Other Costs?
When choosing an insurance provider you may wish to consider the customer service offered. Will you receive the service you need in the administration of your policy? Will you be able to talk to a 'person' rather than a 'call centre'? How knowledgeable are the employees who will handle my policy?
You only really test insurance when you claim. As we all know sailing isn't a 9-5 pastime and should an emergency happen, you will want to have 24/7 support on hand to ensure immediate and relevant advice day or night and whilst most insurance providers offer such assistance, it is not always provided in-house or on a 24/7 basis. It is also worth checking whether the claims management can access the right support internationally.
The only way you will know how good your insurance is, is if you need to make a claim. The vast majority of insurers will settle valid claims without any argument. However, if the premium charged wasn't equitable could this lead to less generous claims handling? Choosing an insurance provider with an excellent claims reputation is therefore an important consideration.
Has the insurance provider disclosed all the costs associated with the insurance, or are there hidden ones? These 'hidden costs' can include documentation fees; cancellation fees; instalment charges and credit card charges. What may, on the face of it, appear to be a cheap quote may actually turn out to be more expensive due to such fees. Don't get caught out!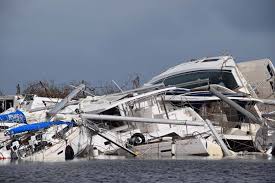 Premiums
How are premiums calculated? Insurers set what are called 'equitable' premiums – which means they should be fair to both the insurer and policyholder. There are two factors which determine premiums. One is the risk element and the other is the probable cost of settling a claim.
Premiums need to cover the insurers' administration costs, any commissions they pay to intermediaries, and the claims of the small percentage who will suffer an accident – and then generally return a small profit.
In some years insurers will, indeed, make a profit, and at those times – particularly if you are one the lucky ones who haven't needed to claim you may be inclined to think insurance is just a big rip off. But almost all insurers of boats will also experience years in which they suffer losses and sometimes those losses can be pretty significant, particularly with changing weather patterns and increasing cost of repairs.
Insurers will assess what they believe to be the degree of risk each policy brings to the overall portfolio of business. So they will assess the experience of the owner or skipper, the type and age of the boat, the use to which it will be put, and the location in which it will be sailing and wintering.
Why is location a risk? Well there are many reasons. A boat kept in a marina is subject to different risks than a boat on a tidal estuary mooring. With people sailing further afield, insurers have to consider the risks posed i.e. geographical features such as reefs and storm patterns. But another factor is the cost to insurers of handling claims and the cost of actual repairs in locations that are further away from home territory – sometimes involving repair facilities whose expertise is an unknown quantity, and sometimes having to arrange to move the boat to another location for repair. If the boat can be repaired locally, the claim may include the cost of transporting, for example, a replacement mast from the supplier to some far flung island.
Once the insurers have assessed all the factors, they decide on a premium rate, which is then usually applied to the sum insured (value of insured property) to determine the annual premium.
The only way you will know how good your insurance is, is if you need to make a claim. The vast majority of insurers will settle valid claims without any argument. However, if the premium charged wasn't equitable could this lead to less generous claims handling? Choosing an insurance provider with an excellent claims reputation is therefore an important consideration. Overall is the cover wide enough to meet you requirements? If comparing two policies and the premium differs, does this mean cover is compromised if offered for less premium? What risk does this present?
Finding the correct insurance provider should be the start of a long relationship, with an ever-ready supportive team ashore.
………………………………………………………………………………………………………………………………………

Pantaenius has over 100,000 boat owners worldwide who enjoy the peace of mind our unique and comprehensive policy provides. If you would like more information on the products available please visit www.pantaenius.co.uk or if wish to discuss your insurance requirements please call +44(0)1752 223656.
……………………………………………………………………………………………………………………………………..
The opinions expressed in this article are the author's own and do not reflect the view of Noonsite.com or World Cruising Club.