A sea voyage is always a story worth telling
Having bought his first boat and embarked on a life at sea, Swiss sailor Alain Borel felt inspired to share his journey with family and friends. Unable to find the ideal blogging platform by which to do this, he created his own as he cruised, which he can now share with other sailors. This is his story.
Published 2 months ago
Whether the voyage is long or short, I have always felt life at sea is an inexhaustible source of adventure. From one salty tale to the other, sometimes little seems similar. I guess it is a question of perception.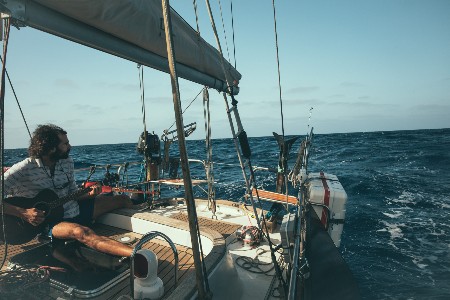 Long ago, before I even thought about owning a boat, my travels on land inspired me to want to tell others about my experiences. This was in no way bragging, just a conduit to keep family and friends informed, telling them about what had happened on the way, and share a few pictures.
That was when I started to regularly blog. Although blogging is not a new solution (sometimes it feels like it has fallen out of trend), I believe it is the best way to convey images and stories to the reader. Being an IT-engineer, it felt like an easy task to create a dedicated website and make it palatable for the eye.
Jumping ahead, three years ago I bought myself a fine sailboat called the Telemaque and moved from land to sea. I took my blogging with me and at the beginning wrote about and photographed Port-Crouesty in Brittany (France), where we spent 9-months working on the boat.
Yet something was lurking in my head and had been for quite a while. I thought it would be great for family and friends to have an idea of where the boat was currently moored, anchored or sailing, without having to reach out to us (by phone or message). I wanted them to be able to locate us directly, live if possible, and most ideally on a map.
That was it! Just see the Telemaque on a website map.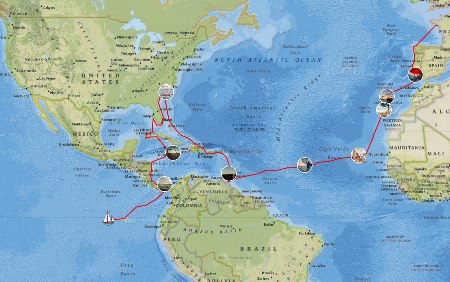 By then, we had finally left France in November 2020, in the middle of the pandemic chaos, to head out to sea in the direction of Spain. At the last moment (actually the day before departure) I bought an Iridium Go, just to make sure our relatives could know where we were in the uneasy waters of Biscay, at that time of the year.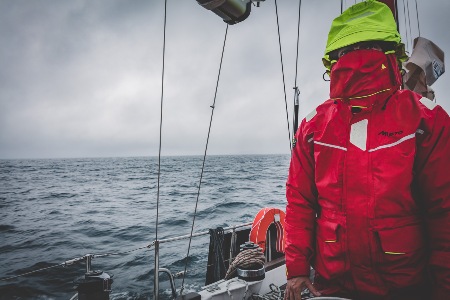 The start of the passage was bumpy, with headwinds most of the time, huge swells and the majority of the crew seasick. When we safely arrived in Northern Galicia, in the safe harbour of Ribadeo, we took some time to rest it out. It was then that I realised I could somehow match the location system with the blog and develop a tracking tool which could feed the boat's position to the website.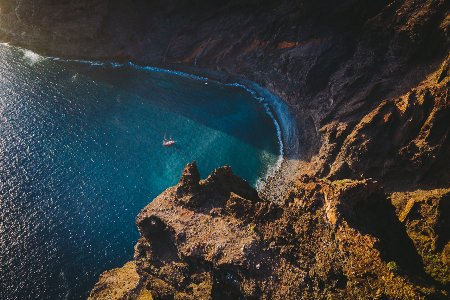 We sailed further down the coast from Spain to Portugal, and after a brief stopover in Gibraltar, reached out for the Canary Islands where we would prepare for crossing the Atlantic. I especially recommend the anchorage in front of Valle Gran Rey on the island of La Gomera (in the Canaries), where there is a large, relatively shallow bay with a sandy bottom.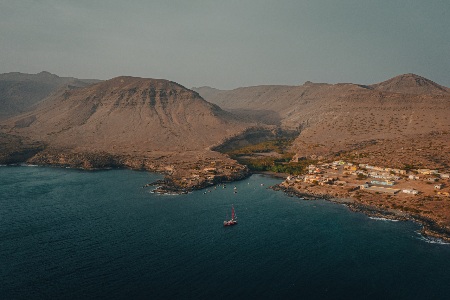 Along the way we had met many cruisers who hailed from all over the world and exchanged information about ourselves, including how we made our living. It was from these discussions I discovered that there was a demand for the idea I had worked on for so long, which somehow bloomed with the encouraging comments I got from people who went on Telemaque's website, and saw the map I had created with our past tracks and our current position.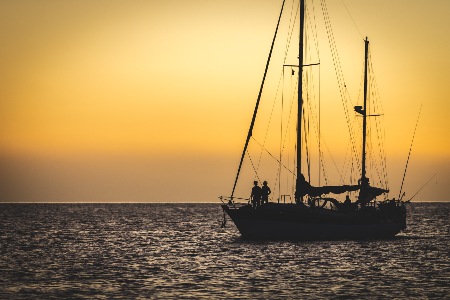 By then, wherever I could, I worked hard on the development of a platform which would provide tailor-made blogging solutions for all kinds of sailors, cruisers and sea-users, with the idea that anyone can create their own website dedicated to their boat (and bear its name) and voyage, which would track their route enabling friends and family to easily follow their trip.
The platform is now ready to use, and I am enjoying helping many cruisers set up their own websites with something that I have developed as I voyage myself.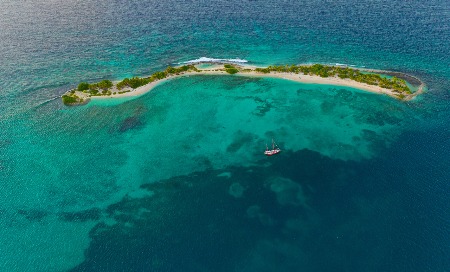 As for Telemaque – we made it across to the Caribbean and after some exploration around the islands which brought us as far as Grenada, we spent the hurricane season there. We have now sailed back up north to Guadeloupe with the intention of sailing over to Antigua soon.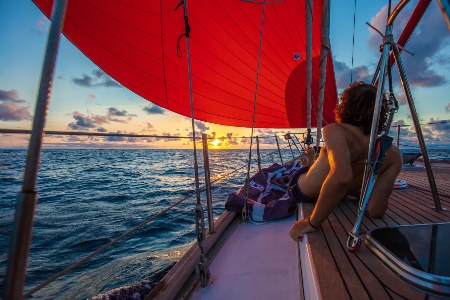 ………………………………………………………………………………………………………………………………………..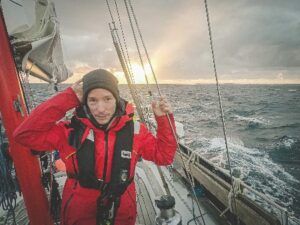 About the Author:
Alain Borel, from Switzerland, owns S/V Telemaque, an aluminium-hulled ketch, on which he has been long distance cruising since 2019, from France to the Caribbean. As a self-employed computer engineer, Alain has developed a number of online solutions while living on board, all linked to life at sea or near the coasts, like Skipperblogs.com or Marinaprice.com.
………………………………………………………………………………………………………………………………………..

About Skipperblogs:
Skipperblogs is a blogging platform (and not a blog per se), to which sailors and cruisers can sub-scribe in order to generate their own blogging websites and develop it as they wish. It is meant to be used as a "Swiss-knife" online, allowing users to create their own website and blog structure, background and imaging sequences, plus most importantly map tracking. A free subscription (with a limited level of services), as well as a premium one (with full access) allow users to peruse the services proposed by the platform.
………………………………………………………………………………………………………………………………………..
The opinions expressed in this article are the author's own and do not reflect the view of Noonsite.com or World Cruising Club.
Find out all news, reports, links and comments posted on Noonsite, plus cruising information from around the world, by subscribing to our FREE monthly newsletter. Go to https://www.noonsite.com/newsletter/.