Previous Page
General Info
COVID-19: OPEN
Yachts can now come to Los Roques following the normal entry procedures.

Yacht crew must also arrive with a negative PCR test from the last port (even if you are vaccinated).
Anchor off the north-western most jetty, a blue colored floating jetty, and take your dinghy there to get ashore. Health personnel (in orange shirts) are based in a white igloo NW of the jetty. Visit them first and then follow clearance procedures as outlined below.
It is not possible to get PCR tested on Los Roques for onward cruising, however antigen tests are available.
Description:
This group of islands lies about 120NM off the coast, due north of Caracas. Much of it is a National Park and its pristine coral reefs and bird life attract many international visitors. It is a nice place for cruising boats to stop on passage from the Windward Islands to the ABC Islands.
Gran Roque, the capital, is the most easily accessible spot for tourists from the mainland. Consequently, all types of planes come and go at all hours, so it is not the totally quiet, remote island you might have expected.
However, other parts of the group are rarely visited and provide many quiet and peaceful anchorages.
Over the years conditions for cruising boats have fluctuated. In February 2018 the governor of Los Roques introduced incredibly high fees for visiting yachts. Fees stabilized during 2019 and reports have been positive since 2020. See cruisers comments and reports for more details.
Position:
11°56.71'N, 66°40.60'W (Gran Roque anchorage)
Clearance
This is not an official port of entry, but yachts may visit here for 15 days if not visiting the mainland (extensions possible). Clearance must be completed (both in and out) at Roque Grande, and to avoid an unpleasant beat back against the wind to clear out it's now possible to pay a little extra to clear in and out at the same time.
Some yachts try to prolong their stay by taking several days to reach Roque Grande to clear in and also take time on departure after clearing out. Take note that the penalty for illegally entering a country can be very tough.
All payments can be made in USD. You will likely be required to pay fees in cash so bring as much USD as possible (as ATMs and POS machines may be out of order). Most places don't take credit cards.
Clearing-in Procedure
To clear in, the skipper must visit the following six offices. All officials only speak Spanish and most offices close at 16:00 – 16:30. All the locals are very helpful however and will help you locate the various offices.
There is talk in 2022 of merging all the offices together.

Offices must be visited in the following order:
Harbour Master (Capitaneria):
Located SE of the blue landing jetty in an elevated container. Will complete some paperwork. USD$20 per person for clearing in and out (can do both at the same time).
Coast Guard (Guardacosta):
Located in a large building NW of the Health igloo. Will check all paperwork from health and Harbor Master and may visit the boat for an inspection. No fee.
The Administrative Service of Identification, Migration and Foreigners (SAIME):
Located at the airport (can walk or park the dinghy at the airport jetty). Here you pay admin and park fees.
Approximately $3 per foot for the boat.
$12 per person (if you want to stay in the National Park).
Total cost for 2 people on a 42ft boat: $265 USD (payment may not be possible by card so be sure to have enough cash). This
gives you a 15-day permit to stay in the National Park. This may be
extended several times at an additional cost.
Immigration:
Located next to SAIME. Passports will be stamped and inward clearance issued. You will have to return prior to departure to get stamped out of the country. Costs in the region of USD$80 per person for entry/exit.
Once you have visited all the offices and have paid your park entry fees, you are legitimately checked into Los Roques.
Agency locations indicated on the town map by S/Y Korrigan who visited in October 2016.
Clearing Out
When leaving Los Roques you have to return to El Gran Roque to clear out with Immigration. Although the Harbor Master gives an option to clear in and out at the same time, Immigration require you to return for exit clearance.
Los Aves
Expect a visit from the officials, who will ask for food and drinks and anything else you can give them. Paperwork will probably take an hour but there are no official clearance charges.
Last updated: April 2022
Docking
Anchoring at Gran Roque:
Gran Roque (11 56.75N, 66 40.85W)
Anchor off the western end of the village to avoid being in the way of landing planes. Also when approaching be aware that aircraft fly extremely low over the beach to reach the runway. Anchoring is in 3-4m over mostly sand with the odd small coral head. The anchorage is rolly and windy at times (exposed to strong SE winds) and the holding not always the best.
Francisqui (Francis Cay) (11 57.49N, 66 38.8649w)
Just east of Gran Roque – is a lovely, large and well-protected anchorage from all directions. The entrance is shallow and narrow and should only be attempted with good visibility and light. Anchor in 5-10m with sand/seagrass bottom. There is a small beach bar/restaurant in the NE corner of the anchorage which serves excellent food and has good music and atmosphere. This anchorage is only 1.6 – 3.2kms (1-2 miles) from Gran Roque and a short walk from 'pool' on the NE side of the island which offers excellent snorkeling. Note however that while this Cay is beautiful, there is a lagoon nearby and after rain showers, the mosquitoes will arrive in droves (September is high season for mosquitos).
Other Anchorages:
Cayo de Agua
Cruisers recommend the anchorage on the north side of Cayo de Agua, just where the single palm tree grows. Eyeball navigation is essential on the approach. Once there, a larger 'pool' provides ample space. There is also an anchorage on the south shore. This is, however, rolly and a very popular spot for day excursion boats from Gran Roque. As a stop-over spot before leaving Los Roques it may, however, be fine with a favourable wind direction.
Nordisqui (Nordis Cay)
Not as scenic and not as well protected as many of the others. However, there is a good anchoring basin.
Noronqui del Media (11 55.5N, 66 44.78W)
Offers secure anchoring inside the atoll. If this is taken it is possible to anchor at the western end of the island in 6m. The bottom is mostly sand with patches of old coral with live soft coral on top. Anchor with care.
Carenero anchorage (11°52′93″N, 66°50′98″W)
A beautiful and peaceful place, very well protected and a favorite stop for fishing boats from whom fish can be purchased. There are two small inlets here, the more eastern is smaller and offers less protection. Anchor in the western inlet in 5m over sand/seagrass, surrounded by mangroves. Well protected (except from strong winds from the south) and good holding.
A quiet place to anchor is tucked in behind the reef at the southern-most tip near to Sebastapol.
Herradura anchorage at Tortuga
The most scenic and protected one mentioned in the Doyle Guide and excellent lobsters can be purchased from the fishermen's settlement there.
Mosquisas (11 47.8N, 66 53.67W)
Sheltered from easterly winds but can be exposed in others. In good light you can get in over the shallow reef to the WSW of the anchorage, and anchor in 3-4m over sand and seagrass. There is a turtle sanctuary and hatchery ashore and when staffed they will happily show you around.
Crasqui (Cras Cay)
Cruisers recommend this anchorage. The bay is protected by the shallows on the northern side and smaller islands on the south. There is a stunning beach and superb snorkeling.
Bequeve
Offers a number of places to anchor, mostly in 3-5m over sand. Good light and attention to the depth sounder is needed to navigate between the islands and inside the lagoon. Unless you are in the lee of one of the islands the anchorage is pretty rolly, but good holding. Excellent fish and bird life.
With all the anchorages, the sketches and charts provided by various sources should only be regarded as a rough guide. Eyeball navigation in the correct light conditions is essential. Even official charts cannot be regarded as accurate.
Recommendations:
There is likely a shortage of fuel, so be sure to bring more than you will need.
The same applies to freshwater, and if you have a watermaker it's likely you can help locals out by sharing. Many fisherman will trade fish, diesel and petrol for water.
Rum and dishwashing soap are in short supply and high in price, as are many other things (including olive oil). The more of this you bring, the more you have to share with the locals.
Bring as much USD cash as you think you may need as most places don't take credit card. The ATM may well be out of order or out of use.
There are a few small grocery stores on Gran Roque although fresh produce might not be that fresh. Costs in February 2020: $5USD for 2 dozen eggs, $3USD for a cabbage, capsicum, cucumber and a big bunch of bananas.
Last updated: February 2020
Courtesy Flag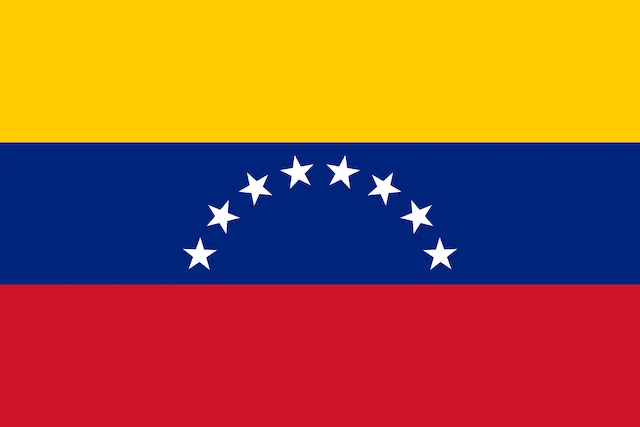 YachtFlags.com offers a discount to Noonsite members.
YachtFlags.com provides high quality courtesy flags that are manufactured in durable Knitted Polyester fabric. Knitted so that the fabric itself does not deteriorate in the constant movement that marine flags are usually exposed to, and polyester so that the flag does not weaken in the strong UV-light usually found in the main sailing areas of the world.
Use the coupon code NOONSITE_5A2B when checking out to get 10% off today.
Buy Now On YachtFlags.com
Places