Previous Page
General Info
This city lies about 100NM ESE of  Vladivostok.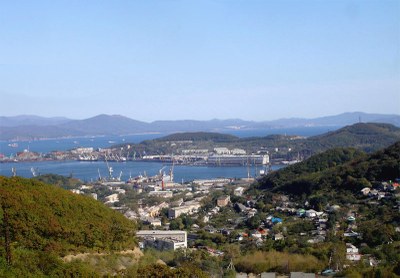 Photo by CC BY-SA 3.0
It has a busy fishing port and canning industry.
Position:  42°49.01'N,132°54.36'E (harbor entrance)
Clearance
If having travelled more than 12NM off the coast since your last Port of Call, then full clearance must be made here. You will need the help of an agent to do this.
Last updated:  March 2018.
Docking
There is a marina suitable for foreign yachts in a bay, east of the city at 42°46.823'N,132°48.593'E.
Ilya from Vladivostok will help you to contact Dmitry in that marina (Dmitry does not speak English)
A taxi will take you to the city where there is a supermarket.
Last updated:  March 2018
Places
Nakhodka, Russia, Sea of Japan