World Cruising Club eNews: USA Boat Show Edition
Previous Page
News Intro
The US Sailboat Show takes place from October 10-14, in Annapolis MD. World Cruising Club will be there – find out what activities they are offering at the show.
Last Update - September 03, 2019
News Item Content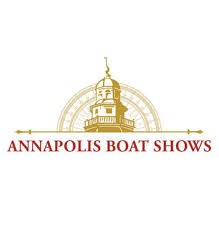 The US Sailboat Show takes place from October 10-14, in Annapolis MD, at City Dock, right in the heart of the city. With lots of attractions at the Show, including new boat launches and equipment offers, many will be planning a visit so here's a round-up of World Cruising Club activities at the show.
The annual Ocean Sailing Forum this year includes voyagers Sheryl & Paul Shard of S/Y Distant Shores III – who will be sharing experiences from their many thousands of miles aboard their Southerly 49. Whether your ambition is to cruise to the Bahamas, down island to the Caribbean, across the Atlantic, or around the world (with a rally or on your own), there will be plenty to learn from the panel. This is an open forum, so you will be able to join the discussion and ask questions of the panel.
For those with real wanderlust, find out about sailing around the world with World ARC at a special breakfast presentation. This free-to-attend session is a chance to speak to rally sailors and the experienced World Cruising Club team to get inspiration and practical advice for the ultimate adventure.
The World Cruising Club team will be available on booth VB4 every day to chat about all areas of ocean sailing and their worldwide events.
World Cruising Club eNews: USA Boat Show Edition
Places
User Comments
You must register first or be logged-in to leave a comment.
No comments for this post.