US Virgin Islands, St. Thomas: CBP Clearance Moved to Red Hook
Previous Page
News Intro
Yachts visiting St. Thomas can no longer clear in or out at Charlotte Amalie due to emergency repairs at the on-going construction works. All CBP operations are now in Red Hook until further notice, on the eastern side of the Island.
Last Update - February 19, 2020
News Item Content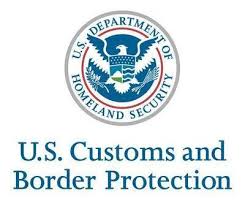 The official CBP press release reports that U.S. Customs and Border Protection operations in the Cyril E. King Airport Terminal and at the Edward W. Blyden Marine Terminal, Charlotte Amalie, St. Thomas have been temporarily relocated until further notice.
This is due to emergency repairs during construction projects which are underway at both terminals.
All foreign vessels must now clear with CBP at the Urman V. Fredericks Marine Terminal in Red Hook until the Blyden Terminal is reopened.
Yachts can still undertake clearance in Charlotte Amalie if using the Yacht Haven Grande which has on-site Customs and Immigration. This marina is however primarily a mega-yacht marina and clearance is by prior appointment only.
Further Reading:
The Triton: US Customs in St Thomas Relocated
………………………………………………………………………………………………………………………………………
Noonsite has not independently verified this information.
User Comments
You must register first or be logged-in to leave a comment.
No comments for this post.