UK: Coastguard medevacs crew from yacht 200 miles off Scilly
Previous Page
News Intro
UK Coastguard and Irish military join forces to rescue sailor at the edge of the helicopter's operating range.
Last Update - July 08, 2017
News Item Content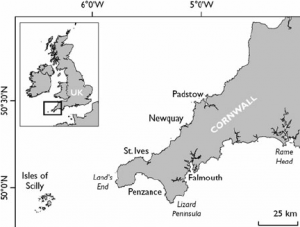 As reported by http://www.yachtingmonthly.com
The Newquay-based Coastguard helicopter was scrambled to rescue a crew member on a yacht 203 miles west-southwest of the Isles of Scilly yesterday. The crew had reported the casualty as being in need of urgent medical assistance using the yacht's satellite phone at 1140 yesterday Thursday 29 June. The 530-mile round trip was at the edge of the helicopter's operational range.
Due to the distance, communication with the vessel was difficult, so the yacht's crew were asked to activate their EPIRB to establish their exact position.  A Mayday relay broadcast was then issued asking all nearby vessels for assistance.
A military fixed-wing aircraft and an Irish Casa fixed-wing aircraft took turns to establish communications with the vessel so that information could be relayed back to the UK Aeronautical Rescue Co-ordination Centre (ARCC) which is based at the National Maritime Operations Centre in Fareham.  The Coastguard were able to keep in constant contact with the vessel and relay information to the Coastguard helicopter who was making its way to the stricken casualty.
The Coastguard helicopter refuelled in the Isles of Scilly and arrived on scene just before 1600 and winched the casualty on board.  On its return journey, it refuelled again on the Scillies and the casualty was landed at Newquay Airport for further transfer to Treliske Hospital by land ambulance.
Superb example of co-operation
Mark Rodaway, Commander for the UK Coastguard said: 'At this range, it was vital that the helicopter was able to rendezvous with the vessel and evacuate the unwell crewman with as little delay as possible. This is a superb example of military and Irish Coastguard co-operation and we would like to thank all those who have played their part in bringing this rescue to a textbook conclusion. Our priority is to protect life at sea and we will always do everything possible to provide assistance for a mariner in need.  Thankfully, we have been able to get him to the hospital and we hope he is on the road to recovery after his ordeal.'
Irish Cara provided 'vital communications'
Mark Coupland, Chief Pilot for the UK Coastguard search and rescue helicopter based at  Newquay Airport said:  'Our Coastguard helicopters have a range of just over 200 nautical miles dependant on the wind . Due to the long range involved, we were supported by military and Irish Casa fixed wing aircraft to help us complete the mission successfully.  They provided vital communications assistance between the vessel and our aircraft as well as maintaining a watchful eye over us at such a great distance from land.  Just as importantly they made sure the vessel had adjusted its course to prepare for the winching which saved us valuable time on scene .  Their support ensured our hover time was dramatically reduced which meant we were able to winch the crewman on board in a matter of minutes.  In the heavy sea state, the vessel was obviously having difficulty maintaining a steady course which we required to conduct a transfer from the deck. Due to the limited time available to us, we suggested they stream their dinghy with the casualty in it to allow a swift pick up while maintaining clearance from the yacht's mast. When you're operating at the limits of your range and endurance in a potentially life and death situation such as this one, every minute counts.  We wish the crewman a speedy recovery.'
Places
User Comments
You must register first or be logged-in to leave a comment.
No comments for this post.